Bengt Walerud (Walerud Ventures): We like a startup to have technology that can create barriers to entry and superior skills among the founders, so they can do something unique that is hard to copy immediately.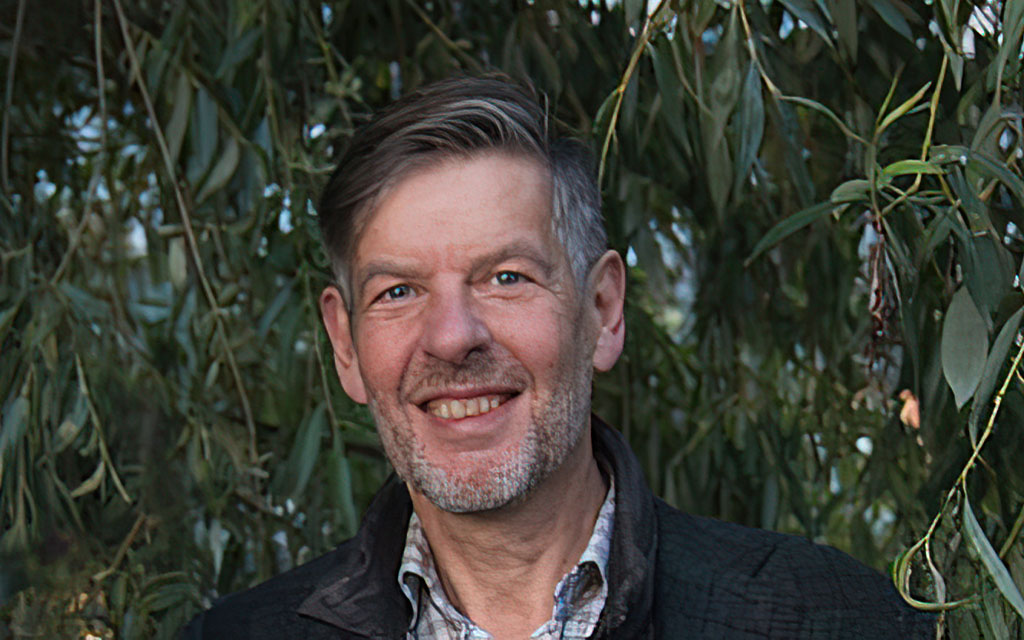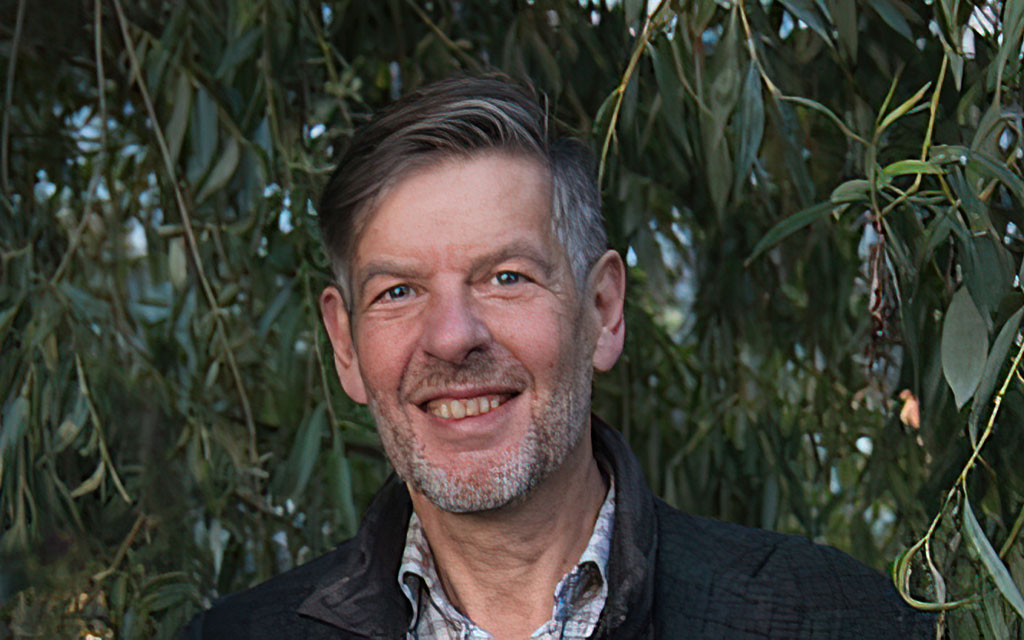 Bengt Walerud is Partner at Walerud Ventures. He founded his first pricing and strategy consultancy company in 1983 and sold it 15 years later. Another one founded in 2003, KW Partners, was sold 6 years later to Capacent, where he recently worked part-time as a director in Business Strategy and Revenue Management. His primary focus as a consultant was improving competitiveness, pricing strategy, pricing implementation, and business development for larger Nordic corporations and for start ups.
---
So, you are a part of your family business?
Exactly! This is a family company – me, my wife Jane, and our daughter Caroline are doing this together. And we invest our own money, so there are no external funds involved. It's completely private.
How it all started for you and your family? How you decided to enter VC world and why?
Both I and my wife Jane come from families where entrepreneurship is natural. My father ran supermarket stores outside of Stockholm in Sweden when I grew up. From the beginning I had to help out in the family business, of course, we talked about family business when we had dinner or when the family met. And starting companies was not something that felt the slightest strange to me. My wife's dad started an oil company when she was a kid and her mother had a bookstore, and she also grew up in a family that had their own businesses. I had a business degree and then decided to continue to get my Ph.D. in Stanford, where I met my wife. And she came back with me to Sweden, then she started to work in the IT industry. I worked in academics, but pretty soon got fed up and started a management consulting company. And my wife tailed along with the IT and Telecom industry. One of her jobs was in Ericsson, a Swedish telecom company, where she worked with a research unit that developed the programming language Erlang. Ericsson didn't know what to do with that and one of my wife's tasks was to create an outline of different strategic choices that Ericsson could make. Ericsson made this programming language open source. Then a group of software engineers from Ericsson came to Jane and said that they would like to start their own company and develop this programming language because they can do some excellent things in the Telecom industry by themselves. They wanted her to become the CEO will the company. So they all quit Ericsson and started the company called Bluetail. Two years later they've got a proposal from one Silicon Valley company that wanted to buy this company at a very attractive price. Since my wife was the CEO, she was laid off and she started to think about what to do next. We had some money, as I have sold my first consulting company too. Jane started to look at startups. That's how it all started.
So many graduates from Stanford are involved in the VC business.
The woman who introduced Jane and me was Sandy Lerner. She was in the computing department of Stanford Business school. Later, with her husband Leonard Bosack, she co-founded Cisco. It was an incredibly dynamic environment at Stanford when I was there, and the really exciting times.
What was the most unusual or even exotic startup you ever supported?
The most successful startup that we supported was Klarna, but it wasn't too exotic. It was an excellent idea when they started and their timing was perfect. Maybe, the most exotic one might be the one that our daughter has been involved in, called Swedish Algae Factory, which extracts some very interesting materials from algae.
How startup teams usually find you? Do you wait for inflow or scout for interesting ideas and perspective teams?
Most come from inbound. We are well known in Sweden and Scandinavia and we get an incredible number of proposals. Basically every day we get 10 to 15 startup proposals. It's a bit much for us. Our strategy is to handpick a few companies because we don't want to be actively involved in more than 6 startups at any given time. We don't just give the startups money – we have engaged very actively in the startups, using our experience and expertise to really help these companies to grow. So, we have a very large inbound stream of proposals. We also get invited to startup-related events and are approached by companies there, too. We do very little scouting ourselves.
How you select startups to support? What are your criteria?
I've been a management consultant, working on business development, pricing, and revenue management. I worked with lots and lots of companies. The first thing I always look at is the benefits to the customers, regardless of are they business customers or direct consumers. It has to be a strong offer that really differentiates a company from potential competitors and existing products or services. This, obviously, the main thing. Also, the team is completely crucial: it has to be a well-balanced team with the right core competencies and competencies that complement the founders both on personality and on skill levels.
What industries you're interested in?
We solely invest in the DeepTech startups, which can be several things. We like AI and Machine Learning. We're currently involved in 2 Advanced Materials startups – in Swedish Algae Factory and in Graphmatech – a very interesting company from Uppsala, Sweden, that works on graphene. We don't like to enter startups where everything is sales and marketing oriented, where we basically just had a need to throw in some money very quickly to build a strong brand. We like a startup to have technology that can create barriers to entry and superior skills among the founders, so they can do something unique that is hard to copy immediately.
You prefer pre-seed and seat stages. What about Series A and B?
We usually follow our startups up until the A round. After that, we start diluting. Of course, we look for an exit when the time is right. Usually, we are very patient and often follow our companies for more than 10 years.
What is the geography of your interests?
We prefer Sweden because we like to keep our company's close by, so we really come to help them out in an operational sense. But we are extending our interests to the Nordic countries and Northern Europe. We want them to be within a reasonable distance, not more than 1.5 hours flight.
Your target number of startups to invest in is 6?
As I said, we try to keep the number of startups where we are actively involved in no more than 6. When a startup grows and starts to hire people, we take one step back and then take another step back and then we become passive owners.
When pitching works better – boring numbers or a show?
We always prefer to have a good presentation of the company not just look at the numbers.
What is your due diligence procedure?
We are quite informal. We do thorough due diligence, but we are pretty quick about it. The last investment that we did took us a little bit less than 3 months from when we met the team the first time till they had the money in the bank.
How big is a check you usually issue?
Our checks are usually between €500K and €1M.
Your target multiplication on exit?
It varies a lot. The best we've done so far was several hundred times, some didn't do well at all. Generally, we are expecting to do at least 10x on exit.
What percentage of ownership of a company is fair to take for investment?
We aim for at least 10%, that's the minimum. As long as we enter at the early stage, we want the founders to have a large part of the company after the first investment. So I would say not more than 25%.
What qualities you are looking for in startup teams?
Obviously, we need to see a person that has a strong ability to become a CEO of the company and last as a CEO at least for a few years when a company grows from 4-5 to 45-50 people. Then you need someone who is strong technically in the area where the company is operating. That's extremely important.
Investors prefer to work with teams. But have you ever supported a one-person startup?
No, it never was. We would be very reluctant to invest in just one person.
Who you would prefer to work with, Steve Jobs or Steve Wozniak?
That's a hard choice. We would take, probably, Steve Wozniak. We like strong technical people.
What are your red flags?
We like to work closely with the companies and it is very important that you like the people. For sure, they need to be competent, but people with personality flaws will put off n investment.
Have you ever rejected a startup and then regret it?
We had the chance to invest in Spotify a small amount, but my wife does not trust music staff, so she didn't invest. That wasn't really a rejection, just a chance we didn't take.
Can you name industries you really like, yet will never invest in?
I'm fond of MedTech, for example, it's a really interesting business, but we don't have any competence there. We are also reluctant because MedTech has a very long cycle to come from an idea to something you can sell.
One of your hobbies is the chemistry of pyrotechnics and one of the Swedes was a well-known pyrotechnician. I'm talking about Alfred Nobel. Do you think to invest in some kind of explosives?
I like when things say "Bang!" and making pyrotechnical effects. But there is a number of things that we've decided not to invest in – Arms Manufacturing, Defence Systems, Explosives, etc. We don't feel good about investing there. I'm also an avid hunter and I keep hunting dogs. But I wouldn't invest in Arms, in Tobacco, in Gambling. And not in Marijuana, even if it's legal.
Has your VC approach changed after the COVID-19 started?
No, not really. We haven't changed anything by now.
But is COVID a threat or opportunity for VC business?
I think it's mostly a threat, especially to startups that just coming out, just entering the market. It makes initial sales initiatives very much harder, slows down processes and progress. But in general things like this creating opportunity and wishes out of old things that are not strong enough. It's not all bad, but mostly it's not good.
When you see that a couple of startups can perfectly complement each other and create an incredible product, do you try to marry them?
Yes, actually. We haven't tried to marry them, but on the numerous occasions when we received proposals and decided not to invest, we recommended those companies to meet each other, because we saw them complement each other in a good way.
Can you name the three most breakthrough startups in history?
From the time when I was at Stanford and even though my Mac doesn't work right, when we want to Zoom, I would say Apple. They did amazing work to make computers more user-friendly, pioneering the graphical user interface and making computing much more accessible to people in general. I would also say Google too for making the internet easily accessible and having any type of information available to anyone in a very efficient and user-friendly way. Spotify is amazing. I've always liked music myself. If you look at the he old music industry and recording companies, they try to continue to sell CDs in the traditional way. Spotify made people to listen to their favorite songs without having to buy them in the fixed format for excessive prices.
The greatest startup failure?
The first that comes to mind is the Swedish one, called Boo.com. It was a sports and fashion online store. What they did is they tried to use 3D models and augmented reality during the selection long before the technology was really available. They managed to raise an incredible amount of money and then failed in a spectacular way.
What qualities, you think, are important for a good VC?
You need to be able to evaluate the idea and the business plan, it is the crucial part. Then you need to be able to evaluate the people, the founders. And then you need to know your numbers, making sure that you don't over-evaluate a company.
Is VC business chess, checkers, backgammon, go, card games?
Since I've been a fairly strong player myself, I would say backgammon. In order to be a good backgammon player, you need to understand the game, the movement of the pieces. But it is also probabilistic, so you need to take calculated risks and understand the probability. Backgammon is a very good choice.
Are you satisfied with where you are now in terms of your career? Or, maybe, you would like to try something new to apply your knowledge and ideas to?
I'm extremely happy with what I'm doing. I was a management consultant for 30 years. I sold my business for a good price. I really loved that business, but then I helped my wife when we started the VC business and I really love what I'm doing now. I'm getting close to the time when people are supposed to retire, but I will continue doing this as long as I'm fit and healthy.
Your three advice to founders.
The first one is, definitely, is to find good co-founders. That would be the most important piece of advice. Running a startup is extremely hard. You need to be at least a team of two (or even better – three) dedicated people who can manage to stay together and work extremely hard. The second one would be to really understand the market you are getting into and do your homework, see what kind of competitors are there, and be diligent to make sure what you're up against. The third one is also extremely important. When you develop your products or services, don't do it in your office – talk to customers early, present your idea, and listen to what people tell you, especially their critics.
Your second favorite city in Sweden?
I live in the Stockholm area and think it is a great city. My second favorite would probably be Gothenburg. I'm on a board of a company in Gothenburg, and we have a summerhouse on the west coast. It is a beautiful and nice city. And lots of good startups come out of the universities in the Gothenburg area as well.
About the Author