Shigeru Handa (AAIC): We are investing in the Healthcare sector, we are a Healthcare fund in Africa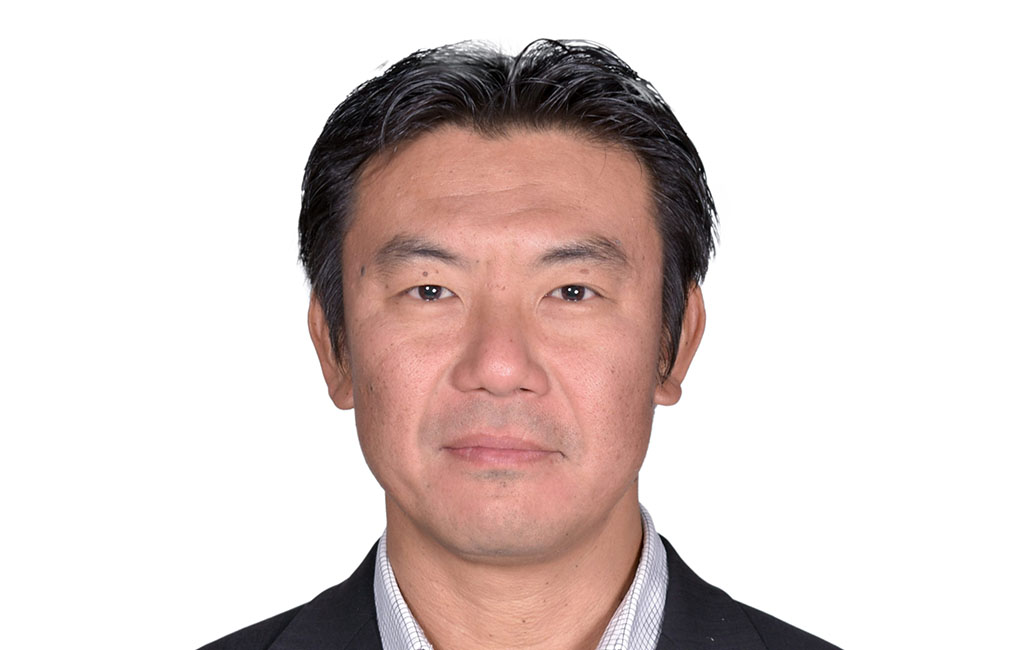 Shigeru Handa is Director at Asia Africa Investment and Consulting Pte Ltd. He is a seasoned professional with over 20 years in business development consulting experience in the private sector as well as in international development. He has extensive experience in leading multi-national management teams even in fragile states. He has worked at Japan Bank for International Cooperation (JBIC), Boston consulting group (BCG: Japan), Natural Lawson and United Nations Development Program.
---
How it's all started? How you decided to enter the venture investment business?
I've been working in international business development and finance, both in public and private sectors. I helped to evaluate business opportunities and have been working with an aim of creating opportunities financially or job creation. Unlike others, I'm not an entrepreneur. Once I joined a team to develop and grow new convenient stores, and we managed to expand from 10 to more than 100 stores. There I had an important opportunity to push the company from the early stage to the growth stage, where we had to introduce more standardised approaches. I also managed and scaled up international business development projects contributing to social impact. The reason why I have decided to enter the venture investment business is that my combined skill set in the business and in tackling social challenges could bring unique added values to startups or our portfolio companies. We are specialized in Africa Healthcare space which is not only business but has social impact element.
What was the most unusual startup you ever supported?
All the startup companies we are supporting have some unique aspects, either product wise or teams themselves. In Africa we observe many startups that are very resilient, because they have really limited or scarce resources from the beginning. They always come with quite innovative approaches, are very clear about what they need and would ask for mutual contributions to us – in a good way. COVID-19 lockdown hit some of our portfolio companies, but they managed to build some new businesses, like building a platform for online courses for university students. The way they come up with innovations and how they are resilient made them quite unique, and I really respect these teams.
How many startup projects do you review per year?
Quite many, I think, it is about 1000 startups. We have offices in Kenya, Singapore, Japan and partners in many African countries and continue to develop a long list. We start with the long list, continue with the short list and then we come up with the one to start our close due diligence process.
How startup teams usually find you? Do you wait for inflow or scout for interesting ideas and perspective teams?
Let's say we use both approaches. We receive projects references as inflow and also reach out for startups. We have different channels of inflow, the most important are references from ecosystem – incubators, accelerators, investors, other VCs. The other important one is references from our startup companies or the entrepreneurs working the same area, who refer us to other startups they consider outstanding. We do reach out as well. We start with online information, attend pitch events, seminars, so we are also actively looking for the startups from our side.
How you select startups to support? What are your criteria?
We have two key criteria. One is startups themselves and the other one is, We have two key criteria. One is startups themselves and the other one is ourselves – can we add value? When it comes to the startup, we look at their product, business model, how unique it is, what kind of issues they are solving and another aspect is their story. When they have their product, business model, team and vision, they have the future to achieve. We are interested in learning the story how this team is going to fill the gap between now and their vision. When we look at ourselves, we need to see our added values, identify the areas of collaboration or supports which we can contribute to the startup – we should be able to support them and be a beneficial strategic investor for their grows. We look at ourselves, asking "do we have an expertise or a network to support their scaling up their business, will this be mutually beneficial in moving forward for both sides?".
What industries you're interested in?
We are investing in the Healthcare sector, we are a Healthcare fund in We are investing in the Healthcare sector, we are a Africa focused Healthcare fund. This is our strategic domain. As long as the startups have some business in Africa, we are happy to look into these opportunities.
At what stage you prefer to enter?
We prefer to invest in the startups with, at least, some track record of proving the product, hopefully with certain revenues. It is important to haveWe prefer to invest in startups with, at least, some track record of proving the product, hopefully with certain revenues. It is important to have also some clients or supporters who like or respect their product. This usually means early, pre-Series A or Series A stages. We do not consider very early stages, like seed or concept. We like to see some tangible results and support them in scaling up.
You work mainly in Africa and Asia, yet which region is your main interest?
Africa. Now we are very active in East Africa, especially in Kenya, since we have an office there. We try to use it as a hub to East Africa and also started looking more for West Africa, like Nigeria. We are opening an office in Nigeria this year. Another part of our interests is Egypt and South Africa. We focus on 3 countries – Kenya, Nigeria and Egypt – and consider to expand our business presence in other African countries from there.
What is your due diligence procedure and how long does it take you to cover the whole way from the first meeting with founders to contract and check signing?
It depends on various factors, like the Investment structure, our ticket size, or the availability of the information. If there is a lead investor, we would prefer to working with the lead not to duplicate the process. If our ticket size is relatively small, say less than 1 million, we have a light or less intensive due diligence process and our aim is to complete the process in 3 months. If the ticket size is large for us, we need to more carefully consider every aspect, need to have more external professional review process, which would take a little bit longer, like 6 months or longer. We definitely like to move faster and do our best in order to reduce unnecessary burden to startups. But the process is also very important for us: we need to know the product and the team, especially how the management team will communicate with us.
And how big is a check you usually issue?
Around $1m to $2m, but we don't have any minimum size. We can start from as low as $100k and as high as $5-8m.
How many Xs do you expect on exit for your investment?
We try to establish a balanced portfolio and have 4 areas of our investment We try to establish a balanced portfolio and have 4 strategic areas of our investment within the Healthcare sector: specialised medical services, Healthcare Tech, Healthcare related services and Public health. We expect higher multiples in Healthcare Tech, hopefully 10x or upside. In specialised medical services we have the dialysis, maternity services and expect here moderate returns.
What percentage of ownership of a company is fair to take for investment?
We do not have any specific percentage per se, still we aim around 10%, so that we have reasonable presence and can contribute to the startup by leveraging our time. We believe that it is important at early stage to have strong ownership by the founders as well as limited strategic partners and investors. It will be good for founders and early strategic partners to keep more than 50% of ownership to have a balanced structure of the ownership of the company for the next rounds.
What qualities you are looking for in teams?
Team is the most important part of the deal. First of all, we look whether the founders know their product, whether they love their product and whether they know how to promote and sell it. This is the business side. We also look at whether they stay focused, do they know what they need to focus?. Another important aspect is whether they know exactly what they need from us, can they leverage our contributions to scale up their business. If the team knows exactly how to leverage the help of strategic partners to move to the next stage, they not only have a vision, but also they know how to achieve their goals.
With who you would prefer to work rather, with Steve Jobs or Steve Wozniak?
Steve Jobs was a visionary, but you need a great combination to drive the company, so I prefer to have a well balanced team with Steve Jobs as a leader.
Investors prefer to work with teams. But have you ever supported a one-person startup?
We have not. When you work in the Healthcare business you need someone who understands the medical side and someone who understands the business side. This combination is very important to make a business successful.
What are your red flags?
First is lack of the transparency and the inconsistency in the shared information. Another important red flag is communication, such as a sudden slowing down communication after the good initial communication process. We always see how the management is responding to the communication, how prompt they are.
Have you ever rejected a startup and then regret it?
Yes. We review so many startups that we have to reject some that we will Yes. We review so many startups that we had to reject some that we later may regret or have regreted. At the same time I believe that it was due to mismatch or timing, and instead of regretting I prefer to think that we have learnt something out from that case and use this knowledge to move forward and utilize that experience for the next better deals.
Have your VC approach changed after the COVID-19 started?
Fundamentally – no, our investment strategy will remain as it is. Our approach might have been affected. We have shifted to more conservative approach of our new investment. At the same time it is a time to look for more resilient companies. We are still actively looking for the opportunities. But to mitigate risks under uncertainty, we try to have more partners who look for new investments. While we look for new opportunities, we now do our best to support our portfolio companies. Some of them were heavily affected due to lockdown. We are trying to create synergies among them. Now we can have more virtual, online conferences and meetings which give us even more opportunities to connect our companies with each other. It became much easier for us to do so. Also we use scenario based approach to help those companies that are more affected to survive.
What books, movies, blogs, events can you suggest to startup founders?
I think that books are important to read. I enjoy reading the classics, like The Art of War by Sun Tzu or Strategy by Clausewitz. Very useful books to read and think about. Also, I would believe it is important to find a good mentor. This is an valuable or amazing feature of startup-VC ecosystem – transition of knowledge and experiences from the people who's been successful or went through some very difficult times to the next generation of founders. And my advise is to find a good mentor – it would be a good addition.
Can you name three most breakthrough startups in the history?
I think many people would say it is Google which empowered the individuals. Apple that have changed the concept of the phone and that, by the way, had greatly contributed to the mobile healthcare now. And the last one will be platforms like Uber or AirBnB that are connecting people and expanding possibilities for individual choices. It is also happening in Healthcare sector, this empowering of the individuals: people rather than organizations become the centre of the Healthcare system. I think this is the future, and there are quite interesting startups coming now into the sector.
Are you satisfied with what you do, or do you think to apply your knowledge and skills to something else in the future?
Yes, I'm happy to be in this business because it is a constant learning process for the both sides of the deal. I'm lucky to meet very strong entrepreneurs who drive the business and to support them is very fulfilling. If I'll ever be asked to move forward, I would be gratefully to contribute to creation of, for example, a startup ecosystem where necessary.
Your three advices to founders, or mottos
Keep trying. Be resilient, strong and tough. But at the same time be flexible. Keep trying is important, but if you find that your idea doesn't work, move on to next rather than sticking to it. But then keep trying!
Which desktop game can you compare the VC business with?
I don't play much of the desktop games. But, I would say Monopoly, an interesting game and it has a lot of investment related moves. VC is much more similar to the politics: you need to understand others and know yourself, move quickly and make decisions – there are lots of different factors coming into the scene. So the real life is the best game.
About the Author