Peter Lasinger (capital300): I love what I do and I am really lucky to be in a spot where I could work with the most inspiring and ambitious people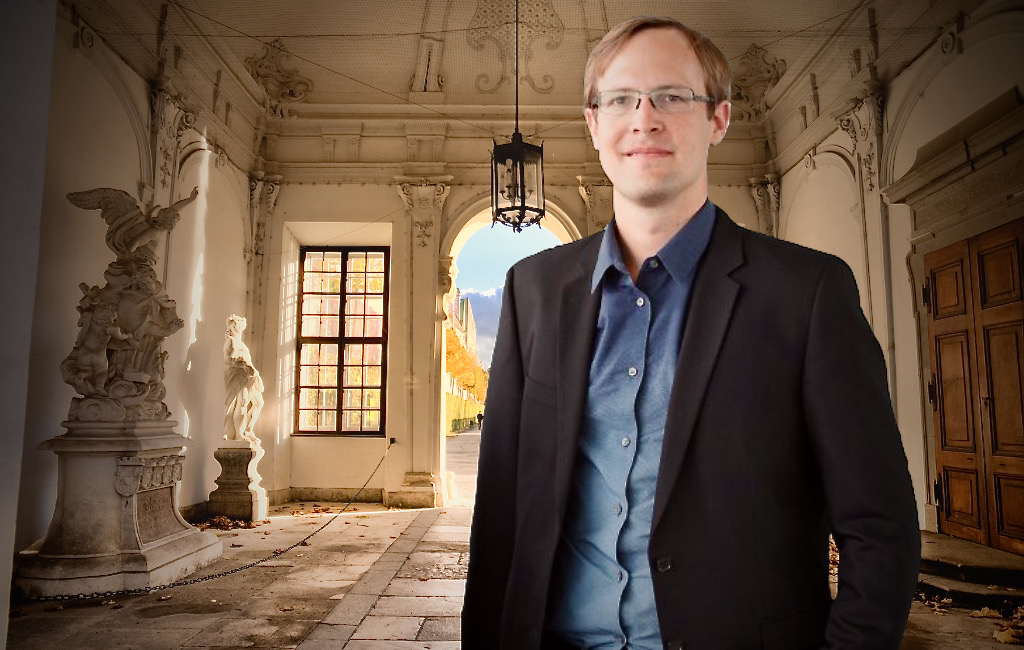 Peter is a venture capital investor and adviser to boards. He is a co-founder and general partner of capital300 a leading venture capital fund. Before that Peter has been an investment professional for a EUR 70 million seed fund and has been a manager at Accenture's IT strategy and M&A practice. He holds a Ph.D. in IT and business administration, has founded a SaaS company and lecture at universities.
If you are looking for an investment and interested in partnering with capital3000, the best and most efficient way is to submit your pitch via https://www.capital300.com. You will get feedback as fast as possible.
---
How it all started? How did you decide to enter the venture investment business?
I have to go a little back with that. Of course, we are a team, but everybody has a different experience. It's important to understand where we come from and what we want to achieve. My personal background is that I studied business in information technology and I always was at the intersection of IT and its applications in a business context.
I started my own startup during my studies, which was in the area of automating stakeholder revelations. It was a little bit like Qualtrics did a lot more successfully than my startup. I had some clients, but never really grew that big, which was the reason why I joined Accenture, an international consultancy, IT outsourcer and integrator systems integrator. For six years I was responsible for IT strategy and M&A. There were a lot of assessments of technology companies for big companies, helping them to acquire either technology or other companies and then integrate them post merchant process, which was the time when I got in touch with all these transactional things that are involved and of course, investing too. But I always wanted to either found my own startup or go more into the investor's direction.
Once there happened the chance to build up a seed fund in Austria. A lot of money were provided by banks and the government that helped establish a €17 million seed fund, which only invested in Austria in the earliest stages and different sectors. Then there was only Speedinvest. Now there are only two funds in Austria that are investing in that region. We had some great teams that we could help get to the next step.
On the other hand, we realized that the step afterward is the one where nobody can help you: raising series A round or internationalization. This led to a situation where a lot of the founders we work with sold really early not being able to raise a bigger international round, led them to sell the business and they acquire is realizing most of the value then. It was a situation that I didn't like. During the time I met Roman, who is my co-founder and partner in the fund. He is a serial entrepreneur, who founded and sold companies five times. He is also the one that attracted the first Sequoia Capital investment in Europe to pay for his startup Jajah, which was a voiceover IP company. He realized in his own company, that it can help you to have an international investor, like Sequoia, onboard and what kind of impact that has on the business in scaling and internationalizing. Back then he had to move to the US and spent 10 years there. They were sold for a three-digit million amount.
Then he returned to Austria and discovered that in the region the venture landscape had not developed a lot. There were still very few international investors. There was still very little Silicon Valley-style venture capital. We said, okay, why not join forces and provide that capital, but also access to these international networks by building our own fund that would co-invest with top tier US and Anglo-Saxon investors. That was the birth of capital300. We raised $50 million private money, a lot of entrepreneurial money and started three years ago. I've made around 10 investments so far in the German-speaking region: Australia, Switzerland, and Eastern Europe. We invested in the Czech Republic, Slovakia and Poland to help great founder teams in these regions build global impact technical businesses, by getting the right access, support, and also funding.
We invest with funds like Draper Associates, Team Vapors and Index. These are kinds of top-tier funds and we have around 10 partners. We look at companies together, invest and also help to build out these companies with an investor that is locally in Vienna, us and somebody that can provide you access to the Silicon Valley and the US markets and also hire talents in these regions, which is often really important.
What industries are you interested in?
It's software technology. We invest across different business models and we don't have a sector that we focus specifically on. We don't have to focus on is it B2B or B2C. We would seed to all business models, but it should be a technological core system like algorithmic excellence or data-driven excellence that can set you apart, aside from marketing and process innovation. Those are teams that have certain or first product market fit, first traction and are looking into internationalization. Usually, they are raising series A round and they need between 2 and 20 million euros in capital to execute that next step, which would be the focus phase that we invest in.
Can you name industries you really like, yet will never invest into?
Why should that be the case? There are a lot of in the pharmaceutical and biomedical areas. I used to invest in these areas out of my previous fund to seek fundamentals but I don't have a deep knowledge background in these. I see a lot happening in these biotech and genetic engineering. There is a lot of extremely exciting progress in companies there. It's just out of the focus of our funds, but I keep a close look on that because sometimes these kinds of companies also use a lot of information technology for certain things often in the machine learning area. There are some intersections, but we wouldn't invest in pharmaceutical, med tech, or genetic engineering companies. But I believe a lot of value will come from this kind of companies in the coming years.
What geography of companies are you interested in?
That is Europe and within Europe, we have a very clear focus on the German-speaking and Eastern European countries: Austria, Switzerland, and Germany. In general, it's Eastern Europe. We are based in Vienna. There have been very strong ties traditionally to Eastern Europe. I think that's our target region, that we focus on also because we think we can provide the most value in these regions. I think it would be a little use to help a UK or France based company.
By Eastern Europe, we also mean post-soviet countries. We have recently announced an investment in Baltics. We have an investment in Poland. Our company is looking at companies in Bulgaria and Romania. We have not invested yet, but of course, we are looking at companies that are from Ukraine. I don't know if we would invest in Russia, because that would be too far from the focus and the networks that we have.
Speaking about company registration it depends a lot on the country. Within the European Union, it doesn't really matter. Now there are certain things where it can be more difficult from how corporate law is structured. I know from our investment in Poland, that some things are really difficult to do there. It depends a little bit on the corporate law. Of course, you have a very well developed corporate law in the US and the UK, but it doesn't need to be. We invested in native companies in Switzerland, Austria and Germany. We also invested in a Polish company. Often international investors would require some holding structure, which can be a US Inc. or Delaware company.
But it's not a must-have as it has been maybe a couple of years ago. What's important is political stability and the ability to model certain things like employee options, secondaries, investors' rights if that's possible in the registration. I can't speak about Ukraine, but I think a lot of Ukrainian companies would register abroad from what I've seen so far.
What was the most unusual startup you ever supported?
I think every startup that we support is somehow different and unique. What is really interesting from an intellectual perspective is, for example, our investment in DeepCode. It does the review of source code to correct and sometimes generate it by itself. It is funny that we work on things that will replace code at some point in time. It would be somehow counterintuitive, but really interesting in the end if that will work out at some point in time.
There is another startup that we invested in and which I really like. It is called Kaia Health, which is a digital therapeutics company, that can provide you healing and reduce your pain with a digital app or a digital therapist. They have a very medical approach and can help you as medicine would but they deliver it via software. That is a really fascinating way and an interesting combination of things which also is unusual.
At what stage of the company's development are you investing?
First the commercial traction, but it depends on the business case. In a B2C context there doesn't need to be revenue, but a certain number of users that like the products. It's about engagement here. You should know your customers can describe the value you are delivering.
In a B2C context, you often have some significant revenue. Usually, a company should have a million-plus in annual revenue. It's more about scaling your sales and internationalization and less about getting the product market fit. Usually, it is what teams face before in the seed and angel rounds. We try to help in getting the word out, building teams internationally and scaling the business.
How big is a check you usually issue?
We invest in rounds that are between €2 and €20 million and we try to do up to half of that round because of our approach that we co-invest top-tier international VCs. Check size from us is between €1 and €5 million in these €2-€10 and €2-€20 millions rounds. And then we have some money to follow up for later rounds if needed.
What are the requirements for startups as an investor?
First of all, it is a team. It really is important about the people who are running it, what their motivation is, why they are doing it and what they bring with them that makes or helps them to be successful here. Of course, it needs to be a match. Investing or going into partnership with an investor is like a long-term relationship on both sides. We try to spend a lot of time with the teams we work with so that they know us and we get to know them to have a certain level of trust built that will allow you to be successful.
And then, of course, you have other important factors. Is the market big and attractive enough? What is a competitive situation? Do you have some differentiating technology or ability that can provide you a competitive advantage? Do you have a way or a strategy to get to the markets? How do you execute that? I think these are the factors that are important to us and that we look at the most. But in the end, it's teams, it's still between 15 and 100 people teams when we invest in.
It is still very personal. It is not a big corporation where a single person doesn't count that much. It's also the reason why we love that kind of business because it relies on a personal relationship with the people you work with if you go together through the lows and ups, and that's our ambition too. Everybody in our team has been working for a funded startup themselves. We know what it is to go that route and we try to help as much as we can.
What percentage of ownership of a company is fair to take for investment?
That depends on the state of the company, and I think it depends on a lot of different things: traction and cap table structure. Usually, in that kind of investment between 10% and 30% going to the investors depending a lot on how big the round is and how much traction there is. It's always minority stakes and that's very important. Ideally, after that round owners and the management team still have more than half of the company. That's really important to us because we want the founders and the people that actually do the work and create the venue, have a significant number. What we've seen a lot in Eastern Europe, but also in Austria and Germany, is that very early investors take a lot and very big stakes, which often requires some restructuring. There's still a lot of education needed to go on that early investors should not be too greedy to limit the upsides of the founding teams, but also, in the end, their own upside. Our goal is to create a cake that is large enough that even a small stake will provide you a significant outcome. That's that same patient.
What multiplication of your investment do you expect on exit?
I would say great investments in our case could return 10-50 times your money, that are basically the outcomes we would look at and aim for. If that happens it's not so important in the end, but that's the ambition level. When entering you should be able to increase the value of the company 10-50 times. We've seen companies like Uber and UIPath that can multiply a couple of hundred times from the moment of investment, but when we invest, there is some state of business with a certain value associated, everybody tries to get the best to increase its value and the ambition is you want to tenfold or more. Otherwise, you have to ask yourself if you want to take an investor on board if he doesn't believe that you can create that kind of value for the company and your customers.
Our fund is new, it's two years only. We have one exit. It was a gaming Czech based company, which was bought by a Hong Kong-based company. Of course, I've seen exits in my previous funds and some successful exits that had more than 10X returns for their investors. 10X is quite a realistic multiplication level. For example, look at our investment in PixArt Imaging. They are now onto the top of 15 most downloaded apps worldwide. They have reached over a billion downloads reach and overtook Twitter in terms of the downloads they have. You can imagine what the value of the company is. The teams we work with have that ambition level and that's why we work day and night with our teams to help them achieve those outcomes.
In the end, I believe that ecosystem requires the kind of successes to have these waterfalls and experiences created as has been in the US with Uber, in Scandinavia and Estonia with Skype, or in Romania with UIPath. And these very successful companies definitely lead the way to that kind of outcome. That helps the whole region and creates a lot of confidence for other founders to try it by themselves. I think it's possible, not very often, but a couple of times when it happens it makes a difference. That's why we are there to increase the probability of these outcomes.
What do you want to see in the company's product?
A dedication to excellence and going down to the very detail is what we would seek in teams. That's important when you want to create a product that generates value for the customers. You just cannot stay on the surface and need to go really deep. This kind of teams usually have also very technical backgrounds. Usually, they have a lot of innovations on the technology side, architecture and algorithms they use.
Certain craftsmanship is needed, but also on the team side, you need some organizational managerial and execution capabilities. Either you have that in the team or you hire externally. That will allow you to execute a certain amount of growth that you need, because usually when you grow in customers and revenue, you need to grow your organization. You need to hire a lot of people in a very short time, you need to establish processes and grow from a 20-30 people company to a 100-500 or a thousand people company, which often brings a lot of stress on all levels. It's not only the product. It's also the organizational and the managerial team that needs to grow and also extends and complete themselves if needed to adapt to the challenges that will come down the road. Usually, you could see a certain dedication to the product, a sense of excellence and urgency which you often feel, if you really love it. You have a dedication to create something outstanding and unusual and, not general.
What qualities you are looking for in teams?
As I said it's a level of dedication to the cause. We look for people that are there to solve a big and relevant problem to bring a society or humanity a step forward. This is a big mission, and the reason why you're doing it is really important because there are so many ups and downs on the journey that you need to have the intrinsic motivation or the goal why you're doing this.
Entrepreneurship is not an easy path to go down, but it's very rewarding. Not only monetary but also from the sense of what you can create and change. And that's what drives us. Our team is to help people realize their big ambitions. When you are looking to change things on a global level, you are looking for the right partners that can help you with that. An ambitious level is really important.
Also, it is persistence, when people show a dedication to try and try again and not to be thrown out of the path when things don't go in the right direction. And they usually don't. Often you have challenges to overcome and it needs a certain level of persistence to go through that and to still stay on your path and your vision. Not to leave and just go away.
Then it's affiliation to the problem you are solving, either because it's a problem you experienced by yourself now, in your previous work, or the industry. Often there is some domain knowledge in these teams, they have some deep insight into the clients or the problem space they are solving. Often they have some insight from academic or programming work that they did on the technical side.
Usually, teams have some business acumen, sales capability and ability to structure these very complex topics in a simple way that you can explain what you actually doing in easy words to your customers, to investors and in the end to employees. It's a broad skill set of different skills and capabilities that we look for in teams, which you need to have in place to be able to create the kind of growth and scale.
Investors prefer to work with teams. But have you ever supported a one-person startup?
We haven't. There have always been teams, but I wouldn't rule it out. A lot of successful companies have been built by a single founder. But in our sense, it creates a certain dynamic if you have two, three, four people in the founder team. Then you have a higher probability to have these different skills I mentioned before present in your team. Very rarely you have that all-in-one person or one person that can build a leadership team around that can complete him. That is not something why we would or would not invest. We are looking more about if this kind of skills are available and what is the ambition level.
Usually, we see, especially when the founders are very technical, that they would look for somebody who is more on the financial or marketing side to complete their skillset and experiences. Often the teams make a lot of sense. It can be challenging when founding teams get too big and there are not clear people taking the lead. In founding teams of five, six, or more people it tends to be some conflicts that are easily created and difficult resolved.
What is your due diligence procedure and how long does it take you to cover the whole way from the first meeting with founders to contract and check to sign?
Time spans can vary a lot. The fastest deal from the first meeting to investing was done in about four weeks, which is fast and compressed. We can do it but often you need some more time to know each other. There are teams where we are in contact for a year or longer before there is an investment. I wouldn't change it, but usually, we try to keep that intense process short. This due diligence and digging into the process should usually not be longer than two-three weeks, because it creates so much distraction and you want to keep that short and focused. It depends on what you would include in the process. From the first meeting to check signing can take anywhere from three-four weeks to several years. But the intense investment process is usually within one month. Usually, for the companies we work with a new investment process lasts between two and six months in total.
How many projects do you consider per year?
We try to reply very early, not to waste anybody's time. We try to give feedback within a week if we are interested or it doesn't fit our thesis for some reason: the ambition level or the ingredients that we would like to see are missing. Other than that, our funnel is very selective. We invest very few times a year because we believe in partnerships. I would say we would partner 2-3 times per year and we have to fund not more than 15 teams, which is something we can still dedicate enough time on to bring in our network and experience. We focus on a few numbers of partnerships where we then invest a significant amount of money and time to help these companies.
On the other hand, we believe in small numbers and selected relationships. Our ambition is not to leave any of our funding and teams behind, but to support them in any situation. I don't want to get in a situation where I need to decide to devote more time or not to the company, because at some moment you would reach a personal limit that you could invest.
And that resembles a strategy of top US funds. Sequoia rarely apart does more than one or two transactions per year. And we keep it similarly now and so far this works really fine. It's also very appreciated by the founders we partner with any it's. We get a lot of requests and we are looking at thousands of companies that approach us per year. It's very selective, but we try to be fast on giving feedback if we would, continue a process or not because nothing is worse than a founder that is not getting a clear answer, is waiting, or just being put in a loop. That is something we experienced ourselves when being founders and we don't want our other founders to experience.
How startup teams usually find you? Do you wait for inflow or scout for interesting ideas and perspective teams?
They used to come from conferences but not anymore. Conferences were a part of our deal's sources, especially people you haven't been in contact with. Networks are very important. We partner with a lot of local seed investors in the different countries that could be seed funds or angel groups that we work with, who connect us with their top teams that are looking for raising the next round. That has been a very good source of flow, networks of the teams we partner with, incubators and universities, where we have some partnerships with and that approach us. Between the different channels is our website. You just can cold call us and provide your proposal. We have also made investments in that kind of deal. In general, we are agnostic to the channel. You need to reach us somehow and we are getting pitches from all different sources. Companies and teams approach us and we have no preference.
They used to come from conferences but not anymore. Conferences were a part of our deals sources, especially people you haven't been in contact with. Networks are very important. We partner with a lot of local seed investors in the different countries that could be seed funds or angel groups that we work with, who connect us with their top teams that are looking for raising the next round. That has been a very good source of flow networks of our teams we partner with, are incubators and universities, where we have some partnerships with and that approach us. Between the different channels is our website. You just can cold call us and provide your proposal. We have also made investments in that kind of deals. In general, we are agnostic to the channel. You need to reach us somehow and we are getting pitches from all different sources. Companies and teams approach us and we have no preference.
Taking the same quality of a company, I would say chances are equal for those who came from reference or cold call. Of course, there is a certain pre-selection bias. If somebody like an angel fund has invested significant of his own money, there could be more diligence being done on the team already. I've seen amazing companies that have been bootstrapped, founders that have not taken on any investors and they approached us just via the website. Not spending the same amount of dedication and time to understand them, whether it comes from a close friend of yourself, or if they just approach you at a conference or send you an email would be an error. Of course, there's a natural bias. If somebody who you work with or an industry expert suggests you a team, because he's excited about it, there's a higher probability that you'll take a deeper look at it compared to somebody who just approaches you via an email. I always say you shouldn't let that bias blind you because otherwise, you will close yourself to opportunities that might be there.
But of course, social referencing is really important. We want to understand where the teams come from and to know who they worked with. In the end, it's really important that you have tried to find these personal relations on some level to ask, what is the history? It is similar to if we would hire for an employee and it's also important on the founders we work with. Usually, we also talk to our teams, we partner with to get an understanding of how we work and also make a reference check on us because we don't want to have surprises in ambition. It's important to get these questions before you go into these partnerships, which last for years and often many years.
What are your red flags?
Definitely, a red flag is when we discover something, that has not been honest or somehow disguised from us. I always say to put everything on the table. Be very transparent. We don't like negative surprises like IP or clients that you don't have or whatever. it's okay to have some problems and not everything solved, but you should be very transparent, because, as I said, it is a kind of long-term relationship that you are seeking. And this requires a really deep level of trust. It's really important to be able to build trust and whatever deteriorates that kind of trust is a red flag.
Often a red flag can be when ownership structure is unclear or problematic, which can be that founders have no control of the company. We could not invest in a company where the management and the founding teams have a very small percentage stake. We believe in the need of ownership and dedication to your product to create amazing outcomes. It's highly unlikely if you're more like an employee in your own company, then basically running and being a major shareholder of the company. Sometimes you can restructure these if things go wrong, but often that is something where external investors cannot invest.
Also, there is a red flag on the product side. If it's your own IP or you are infringing IP or not using a certain level of dedication when you use open source. You need to have a kind of freedom to operate and I've seen teams that didn't dedicate too much time on if they would infringe patents or use other party software. That's no good because when you get to certain importance, everybody will be after you and if you have not cleared your house and haven't been very diligent on what and how you use, then it creates a lot of problems afterward. This kind of keeping your house safe, clean, dedicated and thinking one-two steps ahead is really important.
Have you ever rejected a startup and then regret it?
Yes, of course. I won't name them, but of course, that happens. These companies now are valued as unicorns. You would be a bad investor if things always get right. I think that's totally okay.
What conferences do you find really useful?
All the major events that we attended have been canceled this year. Some have been moved online with mixed results I have to say. Some of these online conferences worked really well, but you don't have this kind of level of serendipity that you may have with other conferences where your listen to a topic, give a speech and then have an interesting conversation with somebody with something else develops. I have not seen that in the online formats yet unfortunately.
It's too immature. We only do that for a couple of months having virtual conferences. It has to evolve, but this year all the conferences we usually attend has been canceled. The ability to talk to investors and companies, meet them and have a drink together is lacking. We tried to compensate it and we did some virtual breakfasts where we just had breakfast boxes sent out and have a virtual breakfast together, eating this breakfast to have the more informal settings and that's worked out fine. But it's not very scalable. You can have 10-12 people having a virtual breakfast together and really enjoy it. We have some nice things coming out of them. Usually, we try to invite everyone investors to join. We try to have a balance of 3-4 investors and 3-4 founders having breakfast together and just talking, not about business, but about what they do and what drives them and what they see.
And then things can be developed from there. These informal settings are a little bit missing during COVID times. Usually, you have this kind of conversations when you're going to coffee, have lunch, or dinner together, and which you don't have if you are on a video call and you just pitch your idea. It's a different setting and we miss some parts.
It depends on the purpose of the conference. I wouldn't recommend any of our companies just to go to the conferences because it's very time intensive with very little outcome. Usually, it is expert conferences, be it startup conferences or conferences where you also meet with potential clients. That's great. And we try to attend these kinds of conferences that are centered around IP security, telemedicine, etc., where you are trying to win customers and you have a chance to talk to some investors.
I think that provides value. As a company and a startup, you should always think if that provides you value. If you don't have a clear answer, don't go to the conference. A lot of big conferences are somehow a waste of time because there are so much overwhelm and so many things that you have too little time for the conversation and relationships that you seek. There are exceptions, that are conferences I like and what outcome they produce. For example, this is Slush in Helsinki, which has always been extremely exciting and a lot of great investors join it and it is also international. Bits and Pretzels is really great, it is regional and is located in Munich. Now it's virtual and we'll see how that goes. Then there are smaller ones where you have more time to meet.
We have very limited results in these really big conferences. It depends if you are lucky to meet up with the right people or not if you will have a feeling afterward that this paid off or not. You need to plan them well ahead. When you go to a conference, you should have aligned with people you want to meet with before, that you get the most out of that.
Has your VC approach changed after the COVID-19 started?
Yes, of course. We couldn't travel as we did. A lot of things moved to virtual, be it a work of our companies or board meetings and whatever moved virtually. We often work remotely and at home, often. We didn't do all these meetings that we used to do. Companies didn't visit us and we didn't visit them. These onsite visits and personal meetings were reduced and are slowly recovering right now. I've been traveling for the last two weeks again, but not as much as it used to be. The interesting thing is the time you spent becomes more valuable and you enjoy the time that you're meeting face to face. On the video conferencing I got the impression that a lot of things got more efficient. Often where you would have a meeting before COVID-19, that can be done now by video conference for the first pitch. In the end, it saves some time for both parties and some costs.
But long-term trust-based relationships that you need are very hard to build over a video call. What we of course saw is our reference calls and video calls increased in amount. When you don't have the ability to meet and sit together for a day or two, then you have to do a lot more calls than you do with customers or clients. That has increased to get the same kind of understanding that you would have when spent enough time in one room together, which you would miss if you only have very punctual conversations.
On the company level, some startups are deeply impacted in the business models and we've seen that in both ways. We have some companies that benefited from the situation and others that are struggling. There is also a lever of stress that you have and not really knowing where things go and if you are able to fund around and close at clients, if your clients are paying you or not. There is still a lot of uncertainty. We are not over it and we still have to look at what will come out in the next couple of months.
So, is COVID a threat or opportunity for VC?
In the digital space of investing it's an opportunity because people realize that they can be productive and work from home, which is giving an advantage to smaller teams, that are more flexible. And it's a big disadvantage to big corporations because they lose their cultural advantage, that they have. For example, Google is much less attractive if you are not using their campus and when you are working from home. You could do more exciting stuff for startup companies. And if you're working from home, it doesn't matter if you're working for a smaller company if the work that you actually do is more exciting.
I think that leads to some changes and opportunities and, of course, the situation increased the need for digital things and products a lot. I see it as acceleration that behavior changes happened a lot faster and faster and usually, it took a couple of years. Using electronic for payments, video conferencing and telemedicine would have taken 5-7 years. Now that has changed during a very small amount of time because things have to change.
There are huge changes in legal support. Now we are able to close contracts remotely in a lot of countries. Usually, you have to go to a notary, meet in person, or whatever. That legally changes will provide an advantage to smaller and technology savvy young teams.
On the other hand, with increased uncertainty, it becomes harder to raise funding rounds. There are always two sides and I don't know how this would play out in the end. It's a big opportunity, but if the economy is really impacted in a very bad way, it will hit everybody and also startups.
What are the most common areas of weakness in startups?
Unfortunately, compared to US companies, often the teams are a lot less confident and ambitious in our region. They usually undersell. We see that if a US founder provides an amazing business case usually the US investors just cut it half or even take on the 10% of that to be realistic. And the number of teams in our region undersell, they show numbers that are not so exciting. Usually, they over-perform and double the numbers that they have promised. It's a clash of cultures in some ways. We undersell and that creates a disadvantage when we sell to clients internationally. Because as you sell to investors, you will also sell to employees and your customers. This kind of confidence is really important to be proud of what you can do and to be also ambitious enough that you can set high goals and achieve them.
Also, what has to do with our education is this kind of communication, marketing and presenting. It is often not as natural as it is with some Anglo-Saxon companies and teams that are really trained a lot more in how they sell and how they present it.
And the third part is the managerial experience. How do you run bigger teams at a higher scale? Because there are so many people that have done it before. It's much harder to recruit people that have done that one or two times before in our region because there is not that much experience in doing these kinds of things as there may be in the UK or the US. These are the three parts I would consider as the most common weak points.
There are better entrepreneurs in our region. That's is why we have this fund here because we think there are a lot of talents here. There is maybe more dedication to changing things and achieving things. And also, the setup is more interesting because in our region compared to the UK and US with a certain amount of investment, you would be able to achieve sometimes a lot more and you would be able to attract better talent because there is no Google and Apple that would try to steal your employees away. There's a lot more loyalty. And on the technical talent side there is a lot of very deep talent, be it mathematical or programming, that is available in our countries and that is not attracted to the US anymore.
The US has been strong because a lot of Ukrainians, Romanians and Austrians moved, studied and then worked there. But now we see a tendency when these people and teams are staying in their countries and creating amazing businesses out of their regions. And the investors have to adapt. International investors are now investing in our region. You don't have to be in the Valley to build a meaningful and big company anymore. Often these companies have developer teams in their native countries, and they are much more successful because they are more coherent and they are often the most attractive employer in the region.
UIPath or PixArt are the most sought employers in their region. They can get a lot of great people working for them. It is a unique opportunity and we have entrepreneurs and teams that really want to drive it. A lot of teams undersell or underestimate what they could achieve with the right support.
Can you name three most breakthrough startups in history?
If you believe in a real big context, what is impressing is of course churches, because these are the oldest organizations that still are in place. The Catholic or Orthodox church. It's amazing how you can build a company that sustains for thousands of years, and how these organizations still can adapt to new challenges, be relevant and important to billions of people nowadays, even if sometimes they are very conservative. I don't differentiate if it's Islam, Christianity, or whatever. All of them have something in common that they are able to deliver services to people that is really meaningful and impactful for us. That is more on a spiritual level.
Speaking about technological side, it would be Gutenberg's invention of the printing press, which is a way how you can spread information more easily. It's the groundwork of the information technology, we are looking at now. It's like when you had a production and with that, you could have information and spread it across the world and everybody could benefit from it. And if you share it's actually not a disadvantage for you, but an advantage. And a similar thing is with computers, which I think would be the next important step. Computers, computer chips, networks, ARPANET and the internet accelerated the way how you can exchange and share information and create a setting where you have real network effects. By sharing or involving more people you are not destroying or reducing value, but increasing it, that creates a lot more opportunities. And then you have these companies, that create immense value by providing products and services, what Apple did in providing access to devices, networks and platforms and providing value to developers with app stores. That's really amazing. And in the market valuation, what these companies created, like Google, that allows you access to information in a fast way that is really changing.
I would name some companies we invested in, so sorry about that. It's a company like PixArt that allows everybody to become a creator, by giving superpowers to teenagers and regular people. And I see that in a lot of tools and developer tools. Also, it's a company like Kaia Health that provides a therapeutic solution to the masses at a cost level and a way of distribution that you couldn't achieve. They really like to help to solve major health problems and challenges. And that is really what we were looking at for in a team that creates these kinds of breakthroughs by using infrastructure technologies and new ways of delivering to customers and really creating these kinds of inputs that will bring us forward. We have a lot of challenges going on. We have ecological challenges and COVID problems. There's a lot of opportunities and problems that need to be solved and I feel lucky that I can support amazing teams that are tackling the challenges.
Are you satisfied with what you do, or do you think to apply your knowledge and skills to something else in the future?
I love what I do and I am really lucky to be in a spot where I could work with the most inspiring and ambitious people and help them. Being a small part of supporting their success is the most rewarding thing I can think of. The main question is if I have the agility that is needed for this kind of job. It's important to know soon enough when you need to let it go and let new people take over. That's why we try to involve a lot of younger people in our teams to build up because you need to know when other people are better. Not all depends on age, it's more about if somebody can do it better, help them and support them, let them do it and get out of the way if you are not of value.
What books/films would you recommend to a startup founder?
I like to read and see things but also I enjoy listening. It depends on where you direct to. I try to read a lot because for me it's a way to solve a lot of different thoughts in a way that is synchronized. I can devote myself to the time where I have the tranquility and the concentration when I need to absorb certain things. But books are only a one-way street.
I would recommend The Hard Thing About Hard Things: Building a Business When There Are No Easy Answers by Ben Horowitz. Which is an amazing book because it shows a kind of devotion dedication, but also the hard choices you need to make as startup founders. And it's written from the founder's perspective. I recommend everybody to read that book and a lot of people have done it. I think it's on the other side. I wouldn't give a certain source. It's important to have a broad array of information sources that you read and where you find your spots. I try to read a lot of different authors and science fiction books because they give you a perspective to think about if certain things happen, what impact that has. That can be inspiring. Just a piece of it allows you to put yourself into a different reality where certain things have happened, certain technologies have realized, which gives you a sense about envisioning what your own path could be or the technologies that you seek.
It's great to read Tech Crunch and other things that are startup-related because you can absorb a lot about what's going on in the industry and what other people are doing. And if you're fundraising, it's great to read a recommendation that you have from Y Combinator to see what are leading structures that are usual and in place and to educate yourself. It's important to have a broad array of exposure. It's difficult because you always have to find the time.
Your three advice to founders
My advice would be to choose your partners very carefully because it depends if you create a good outcome or not, and it depends on all the people you work with, the people you hire, your employees, the investors you take on, but also on the clients. I always say, and that somehow is strange to people, but also choose the clients you want to work with wisely. That's really important.
The other thing is don't let distract yourself from the mission you want to do. It's good to find people that have a contrary standpoint. Also, it's important to find people that are opposing you or giving you other direction, but you still need to be confident and persistent. Don't let yourself be put off. If I say, this is not working, that's my opinion. Prove me wrong. I think that's really important to prove that others wrong. If you are on a mission, you are there also to prove people wrong. A lot of people will say you can't succeed. Don't take that as given.
And the third one is try to do meaningful things. Think about yourself. Are there things where I could spend my time more valuable? Do I really like what I'm doing? And if your answer is not clearly yes, maybe do something different, because you will be able to provide value somewhere else in a more meaningful way. That's really important to ask. Do I love what I do? Am I really devote to it? Can I stand a hundred percent behind what I'm doing and try to achieve? And that's something you should reflect on and be careful about also for your self-esteem and realization.
What is your favorite city?
I really love Austria and Vienna. I've been really lucky to be born in that area. Maybe a couple of years ago I would have said New York where I have worked, but now with things that happen in the US, I wouldn't like to live there with all that small thinking. I think San Francisco, Palo Alto, the Silicon Valley area and New York would be great for somebody working in the domain, because of the other-minded people that are trying to think ahead of time and to solve problems. I think that's the environment you would like to seek.
But for now, Vienna is fine. If you ask me a couple of years later, maybe I would say China and Beijing, because there are a lot of things happening. I would not like the political system, the restrictions and the freedom there, but there are a lot of great minds working on amazing stuff. Maybe the political system will evolve and change. We will see.
About the Author