Laura Orestano (SocialFare Center): Social innovation is not only designing new models, products and services, but also creating social enterprises and social changes.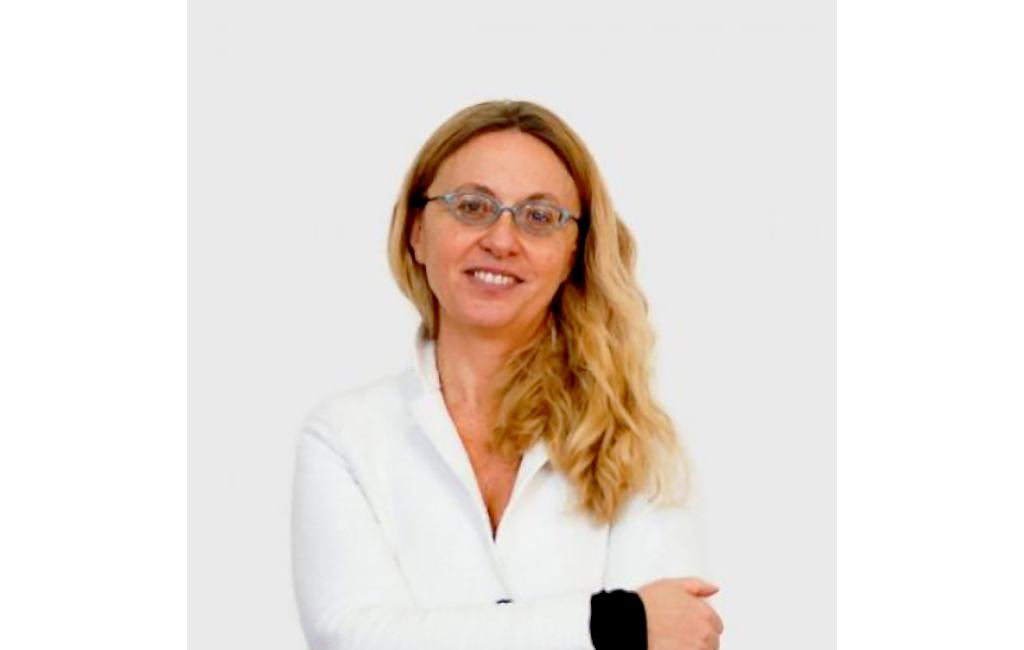 Laura Orestano is CEO at SocialFare Center in Torino, Italy. She helps start-ups from Italy and other countries to develop and scale. She was a key player in many strategic projects: from automotive to sports, from tourism and entertainment to FMCG, in large companies as well as in start-ups.
---
Because you are involved in social investment activities, could you please explain the difference between ordinary charity and social impact investment?
The main difference is that charity is a grant making, meaning that you actually support good projects aiming for social good, of course. You give money away – not waste – and do not expect any return. Impact investing means that you invest your money into an entrepreneurial initiative that is expected to bring back not only social return, but some financial return as well. I would say that both charity and impact investing share the vision of supporting or putting an effort for social good, both having a clear intention for social good.
How it's all started for you? How you decided to enter the venture investment business?
For me it all started actually not with investment factors, but it was something like probing the ground in terms of social actions and social entrepreneurship in Italy. Italy has a strong background in social enterprises, like social cooperatives; the church here supports social initiatives, too. It all started with social innovation. We wanted to establish a centre that could work and could spread the knowledge about social innovation. That happened back in 2013. We realised that in Italy there was no yet any social innovation centre. I knew other social initiatives and experiences, already existing at that time in the world. I had try to convince some investors to set up a social innovation centre in Italy, that was the very first one in Italy and it's today still the only one. We clearly saw at that time that social innovation was not only about creating innovative solutions or societal challenges, but also about encountering the challenge of sustainability of growing and scaling. Of course, a new array of enterprises and startups could be born from new solutions. Social innovation for us is not only designing new models, products and services to respond to societal challenges, but also creating social enterprises and social changes by new enterprises, by new economic buyable models. And that immediately brought into the focus the question of how to support new economy, new enterprises, new startups that had at the centre an intention to generate social progress, better, relevant solutions. So we launched a very first program of the social impact acceleration in Italy. That was back in 2015, and we didn't know what would come back. Our first call gathered around 50 applications. That was quite a surprise for us. We started to work them down, helping with our knowledge, and soon realised that most of those are entrepreneurial activities faced difficulties with plain survival when they run out of family's and friend's money. We studied the international practices and realised that there was time to prove the grounds in Italy for the so-called impact investing, to see if there was already somebody on the other side of the table to answer our request. Little by little, with lots of awareness events, conferences, seminars, workshops I became quite famous, I would say, as a person who is known as one knocking at new doors – to investors, foundations, bankers – trying to stimulate the debate about impact investing. So, we continue to launch our calls for social impact startups, the number of applications continue to grow, and now we see about 400 applications a year from all over the world. We set up a specific investment vehicle – SocialFare Seed – to invest on seed stage into startups with the social impact. We invest up to €100,000 to those we chose during our accelerator program. I'm quite satisfied with our reputation, visibility, awareness and the investment portfolio that we were able to create in such a short time. Now we have important investors in our investment vehicle, but we were also able to attract important investors in SocialFare equity making them more and more interested in social impact investing.
What was the most unusual startup you ever supported?
I'm very close to a startup that is based in Geneva, set up by two Italian managers, who were working in the banking. The startup name is SEP Jordan. This startup trains women refugee in Jordan how to sew, to make embroidery on high-level fabric reproducing the cultural and ethnic patterns on beautiful accessories, like cloth, scarves, tablecloth. Those women are paid a good salary, are able to send their kids to school, are able to afford better households outside of the refugee camp. And the products are listed in the high street fashion stores, the pricing of the products is a high because it's made on cashmere, silk or white china. The return is very well balanced between the social return and financial return. Another very interesting startups we'd supported is called EpiCura. It is a digital platform set up to provide a physiotherapy visits and assistance for people who are stuck at home. They reversed the model when a patient is following at the physiotherapy schedule, but you, as patient, set the calendar of the visits and sessions with your physiotherapist that comes to your house. It's a sort of medical assistance that comes to you when you need according to the prescription by your GP. This reverse of a generally accepted model made this startup scalable, and now they are operating all over Italy and also aggregating new medical services that are ready at your door. You can imagine how much it was important during the COVID time. But, you know, I can talk about every our startup!
How you select startups to support?
This summer we opened a call for startups for the 10th time, for our accelerator program called FOUNDAMENTA#10, which is the acronym for founding mentorship and acceleration. We have quite a straight process, because we see about 200 applications twice a year. We have a set of indicators and filters, and the main one is mission and mission alignment, meaning what kind of challenges are you are trying to solve, what kind of relevant innovation are you bringing in your solution, what kind of team and expertise do you have, and do you have a prototype ready or MVP with at least minimal market response. So, for us the relevance of the product of the solution is the key, with the mission alignment to the challenge, and the ability, energy, passion and competence of the team.
What industries you're interested in?
We are interested in Welfare sector. You can call it an industry. You can imagine that in Italy, for example, the welfare market generates a turnover of 120b Euro per year. Of course, it has to be innovated a lot. We also interested in EdTech, in Environmental Solutions for specific challenges, like sharing of energy, then New Housing, HealthCare, and then all regarding the New Settlements in terms of Rural areas and new economy in rural areas. Of course, we are very interested in Social Technology.
What is your due diligence procedure and how long does it take you to cover the whole way from the first meeting with founders to contract and check signing?
It varies a lot, because we have selected and accelerated startups which one not yet really startups, only teams. For example, we were so enthusiastic about one team recently, that we decided to put them under the program and to support them in a process of startup generation, to help them to become a startup. This could take quite a long time, in this particular case – a couple of months, and as soon as that they were actually a real startup, we've invested in them. Sometimes we may decide to accelerate an already established startup and during the first few weeks of our acceleration program we may understand that we cannot be 100% sure in this people. In this case, if we've approved them, we issue a check in 2 tranches. In this case we can see whether or not they meet our requirements and will we continue our collaboration or would rather take them out of the program. That have happened once, actually.
How big is a check you usually issue?
The minimum investment that we make is €50,000. The maximum investment that we have done so far during the acceleration program is €100,000. But we may make follow-on investments in subsequent round without co-investors, and it will make up to €200,000.
How many Xs do you expect on exit for your investment?
So far we haven't had any exits, but we expect from 1,5 to 3-4x in the future.
What percentage of ownership of a company is fair to take for investment?
Usually, we take 10% of the company as an accelerator.
What qualities you are looking for in teams?
My personal opinion may be in conflict with my investment team's, but for me the focus, the energy, the passion of the team is the key, going side-by-side with the capacity of developing a product or a service. They needed to be passionate experts.
Have you ever supported a one-person startup?
We are not so much ready to do this. We support team creation for startups, but I have to say that it is something that, in our view, should happen before applying to our acceleration program.
With who you would prefer to work rather, with Steve Jobs or Steve Wozniak?
I would say that none of the two. I would like to work with a team builder.
What are your red flags?
I become cautious when I see that the startup founders are focusing on too many things together. When they talk a lot. I'm not saying that I like people who don't talk at all, though. I don't like when he or she doesn't respond on time without any explanation for this non-responding. One more red flag for me is when a startup participates in too many competitions.
Have you ever rejected a startup and then regret it?
Oh yes! I should add here that it wasn't me personally rejecting, but an investment committee, because I'm not the only person who makes the final decision. We, as the members of the committee would have to accept the decision of the majority of the members. But several startups we'd rejected were able to raise the funds somewhere else and are doing really well today.
Can you name industries you really like, yet will never invest into?
It is obvious that we don't intend much to invest into industries not aligned with social impact vision, like Heavy industries or Weapon. I would say that Energy is such an industry. Probably, because we are not equipped with the necessary knowledge, but also because there are already many investors in that sector. Of course, we have also a subcategory of renewable energy and specific energy related innovation that we're considering, for example, rechargeable batteries or blockchain platforms that provide the possibility of energy sharing.
Have your VC approach changed after the COVID-19 started?
Yes. Quite a strange thing, actually, is happening: investors are coming to us saying "I want to put the money in social impact startups." It is quite a surprising reaction for us.
So, is COVID a threat or opportunity for VC?
I think, while being a threat, it is still mostly an opportunity.
Your three advices to founders
Be very passionate and transfer your passion, your believes, your wise to those around you. Be able to look at your product, your service, your startup with a critical thinking approach. Be able to be helped, but also be able to drop your dream, if this dream doesn't come true or you're not equipped to make it come true after a certain period of time. It takes a lot of strength to drop, especially if you spent some time working on your product, but it is always better to drop and start doing something you're really passionate about. This ability is something you need to have in your personal portfolio.
Can you name three most breakthrough social startups in the history?
I cannot provide you with the historical social startups, so I just name my favorites Italian startups. One is Homers, it is an Italian startup aimed to create new sustainable housing in ad-hoc designed co-living affordable solutions. Sep Jourdan is a very nice project that really makes a difference. And the third one is called Mygrants, which is again based in Italy, in Bologna, and have been founded by a very diverse team from all over the world. 
Are you satisfied with what you do, or do you think to apply your knowledge and skills to something else in the future?
I'm very much satisfied – I can see the changes happening on and see people becoming happy, people coming together, believing in a new way and in the new world, people putting their brains, and money, and strength, and time to build something different. What I would like more and what could make me thinking about something new is the possibility to have more international impact. While I'm having an impact in Italy and on European level, I would be happy to make it more worldwide.
With what desktop game can you compare the venture business: chess, checkers, backgammon, go, card games?
We have a card game in Italy called Tressette, which is a trick-taking card game, like Bridge. I would say, VC is quite similar to this kind of card games.
Your second favourite city in Italy?
Palermo.
About the Author