Bill Liao (SOSV): We want teams of doers and we want teams.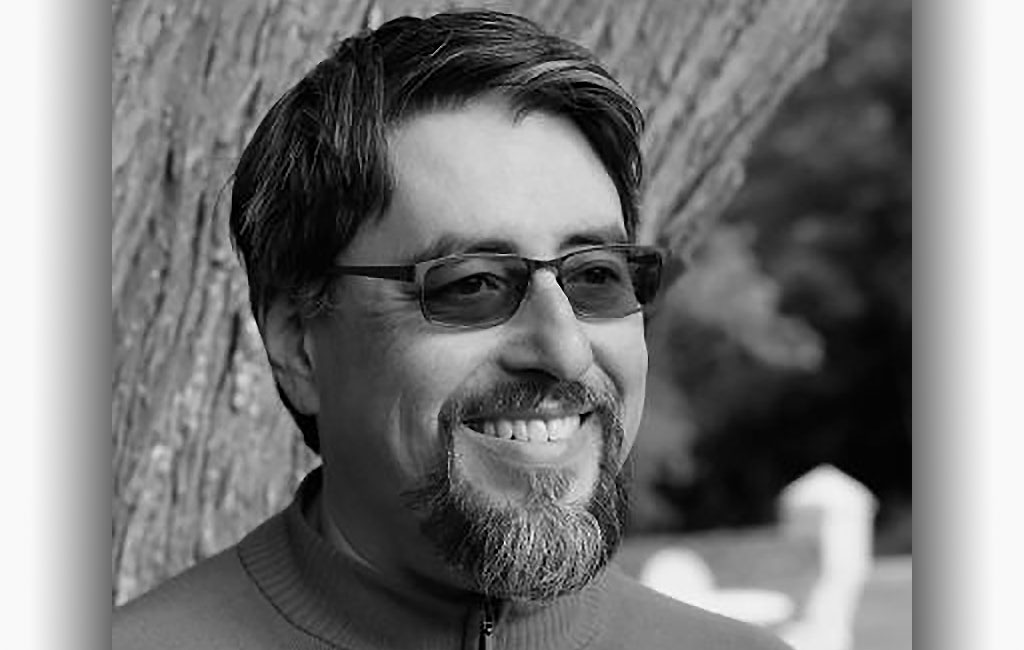 Bill is General Partner at SOSV, supporting, mentoring and investing in companies and start-ups at all stages of growth. Bill founded SOSV's life sciences practice in Europe running the world's first complete life sciences accelerator in Cork in Ireland SynBioaxlr8r (later IndieBioEU Cork and then RebelBio at Imperial College London) . Bill serves as a special diplomatic envoy for St Kitt's and Nevis, with an emphasis on sustainable development and the environment, and founded WeForest, an NGO that has planted over 5 million trees globally. The author of three books, Bill is a speaker at events such as The World Economic Forum, The Globe Forum in Sweden, TED and TEDx and also at major institutions such as The London School of Economics and The House of Commons.
---
How it's all started? How you decided to enter the venture investment business?
I'm a start-up entrepreneur myself. I co-founded two unicorns and exited them, the most recent one being XING in Germany. When I moved to Ireland I met Sean O'Sullivan, and we decided to work together, so I joined him back in 2011. And that's how I became an investor.
How you select ideas to support? What are your criteria? And what industries you're interested in?
We don't invest in ideas, in fact, I don't think anyone really does. We need to see a lot more than an idea. We need to see something that has good timing, something that has pleasurable little traction, something that has a great team behind it already, and we need to see at least a prototype before we'll start investing. And that's even at the earliest stage of investments that we make. We are particularly focused on Deep Tech, so we have Hardware, and Medical and Diagnostic Devices, and Life Science, Synthetic Biology, and advanced forms of Blockchain.
What are geographical areas you invest to?
We are a unique venture capital fund. A vast majority of our companies come out of our world-class accelerator programs. While our accelerators are in places like New York, San Francisco, or Shanghai, or recently London, they are open for applicants from all over the world. We have no particular jurisdiction. One of my most successful companies started in Iran, went to accelerator in China and it moved into my Irish portfolio. That is Aylien – the company doing some very clever semantic analysis.
What a start-up should have to propose to catch your attention?
A start-up should find the most appropriate of our accelerators are world class and they do amazing job in getting brilliant companies into our portfolio, SOSV deployed something like $50m last year into our companies, and other VCs in our network deployed about $800m leading rounds into the same companies. Nearly all the deals that come out of our accelerators are world class.
What qualities you are looking for in teams?
We like Deep Tech founders. We like people who actually know how to do it. We like cohesive hardware teams, who can go for 3 months to China from wherever they are as a team and do there nothing but hard work on start-ups they founded. It takes a lot of commitment, a lot of capability, a lot of time and effort. And we love teams where everyone is willing just to throw in with the will to make it work. We want founders who are doers. We don't fund consultants instead of true founders and those who've just got a business degree and no real ability. We are rather interested in scientists and engineers, talented people, designers, who get together and build stuff.
Investors like to work with teams. But have you ever support a one-person start-up?
We don't really consider one-person start-ups. We will likely start at Imperial College, London this year. It is for deep tech founders to get their first start. The most important thing with a single founder is that there is too much work for one person to do, and many single founders are afraid that if they lock in a co-founder, they will get locked into a trouble. So, the most important thing is to make a founder vesting agreement. It's pretty much like marriage contract, because there is a bit in common between starting a company and getting married. Beyond that there are a lot of basics that we can share from our deep experience – how to recruit a team, how to work with them and how to manage your company using our investments – these are topics we provide in that our Momentum program. And then you can get to our accelerators as a founder.
In not so hypothetical situation, when you see that two or more start-ups can perfectly compliment each other and create an incredible product, what you do?
It is a general view in the world that such a scenario may be possible, but in reality it is very rare, to find complementary start-ups. It is, actually, a risk multiplayer, because start-ups have a lot of risks associated with them. And if you try to make two start-ups cooperate, you kind of doubling your risk. It is really better for a start-up to work with a more establish company and complement a more established project than try to cooperate with another start-up. We have supported a lot of interactions between complementary start-ups but I cannot name a single cooperation that led to real success.
How many start-up projects do you review per year?
We don't invest in projects we invest in companies. We review somewhere between 5,000 to 6,000 startups a year and take into our programs about 150 startups. We are about to go over a thousand startups in our total portfolio.
How start-up teams usually find you? What are the sources of all those applications/candidates?
Some of them find us online through our programs. A lot of them are recommended by other founders who took part in our programs. A significant number of participants later tell their friends: "That was amazing!" This is a really a good source for new deals.
Have you met a situation of initiating a business when a customer comes to you and says: "I want that kind of product"?
Not in my career as a VC, but I had such situations in Social Tech Trust – a charity that also supports start-ups. We had some calls around particular starting problems, and we had people who responded. As VC, I don't have customers in the traditional sense of the word. We do work with quite a few corporates, so we have got requests for us to keep an eye on certain things, but we don't do general calls, like "we want somebody to solve this problem."
What is your due diligence procedure and how long does the process take?
We have quite a lot of standard due diligence that happens before you enter into the programs. The first step consists of "does somebody complete the form?" We found that people who don't complete the form usually don't come through our full due diligence . Beyond that… When you come into the program, we work with you side-by-side for 3 months and get to know you pretty well.
And what are your red flags?
We want to work with truth tellers. If a person lies to us it's a very red flag. We warn those whose businesses are exploitative in nature and don't invest in gambling or weapons etc. We want people who work hard, so if people enter and don't do anything, it is also a red flag. We warn those who accepts businesses with exploitation in nature, so we don't invest in things like gambling or weapons, etc. We want teams of doers and we want teams. And again, if anybody enters the Momentum program, it will be very helpful for them in the future entering any other accelerator program in the world.
How long does it take you to cover the whole way from the first meeting with founders to contact and check signing?
It can be really quick. We run accelerators, and if we see anything interesting in an application, we do a quick founder interview within weeks and then sign them up to the program and we can get an approval almost immediately after that. So we can be very fast. Sometimes it takes longer. It really depends on how good the information is, how exciting is the opportunity, how much checking we have to do.
How big is a check you usually issue?
We can invest in every stage. The first stage is our accelerator programs that is usually $100,000-$150,000 check. At the post-accelerator stage we look for other lead investors raise rounds and we often write $1m plus checks there. We usually tap out at around $2m.
Had you ever rejected a cooperation proposal and then regret it?
No.
Accepted and regret? Why?
Yes. I don't want to share details, just say that some people don't graduate from our accelerators. There are so much opportunities in this world, it's just not worth spending time on regrets.
What was the most unusual start-up you ever supported?
We've done a lot of those. There is a company named Vibease, they do digitally connected sex toys. That was unusual one.
Can you name industries you really like, yet will never invest into?
We don't do much investing into green energy. I wouldn't say "never" to anything, actually. For industry a lot There are a lots of industries. We worry about season work investing, better don't. Investing into weapons is something we will not do.
Drugs?
We do invest in drugs, but not recreational, yet. There is a company in my portfolio called Hyasynth, and they make synthetic cannabinoids from yeast rather than cannabis.
What books, movies, blogs, events can you suggest to start-up founders?
As for books it is Made to Stick by Chip Heath and Dan Heath, that is as relevant today as it was. There is a fantastic book on negotiation Never Split the Difference: Negotiating As If Your Life Depended On It by Christopher Voss and Tahl Raz. I really like a book called Measure What Matters by John Doerr. One of the things managers overlook is how to build measurement systems, and this is a great book to understand these systems, particularly OKRs. I really like an old book called The One Minute Manager by Ken Blanchard and Spencer Johnson, explaining how to interact with people when something goes right and something goes wrong. And there is a book by Tim Sanders, who used to be Yahoo Chief Solutions Officer, called Love Is the Killer App: How to Win Business and Influence Friends. It is an excellent book written before online networking on how actually network, and it is also as relevant today as it ever was.
Can you name three most breakthrough start-ups in the history?
There are the usual suspects. It is hard to ignore the impact Apple had. It is hard to ignore the impact that IBM had on the world. At some point they were start-ups. It is hard to ignore an impact that Twitter and Facebook have on the world. It's hard to ignore PayPal, for instance. There are a lot of truly remarkable changes. And the Wikipedia, although it is a charity, has done a huge amount for changing how the world works. I think I should have added things like 23andMe. They didn't change the world in one way, still changed in another with its DNA tests. And drug companies like Xymogen that are truly quite astounding.
Have you ever invested into space exploration?
We haven't done anything particular in space yet, though we do invest in a lot of hardware. So we do expect that some of our investments end up in space.
Do you like where you are now in terms of your current business situation? Or, maybe, you would like to try something new to apply you knowledge and ideas to?
We always experiment with different accelerators, say, our new Momentum program I'm really excited about our Momentum program because it is really different to what we've done before. It's a pre-acceleration. At the same time we are #2 seed investor on planet Earth, according to TechCrunch, so we must be doing something right, we're doing excellent returns and we have very solid LP investment base. It's a great space to be in.
About the Author