Bernhard Ungerböck (aws Gründerfonds): In our day-to-day business with a bunch of portfolio companies you need to show up with all your knowledge and ideas every day.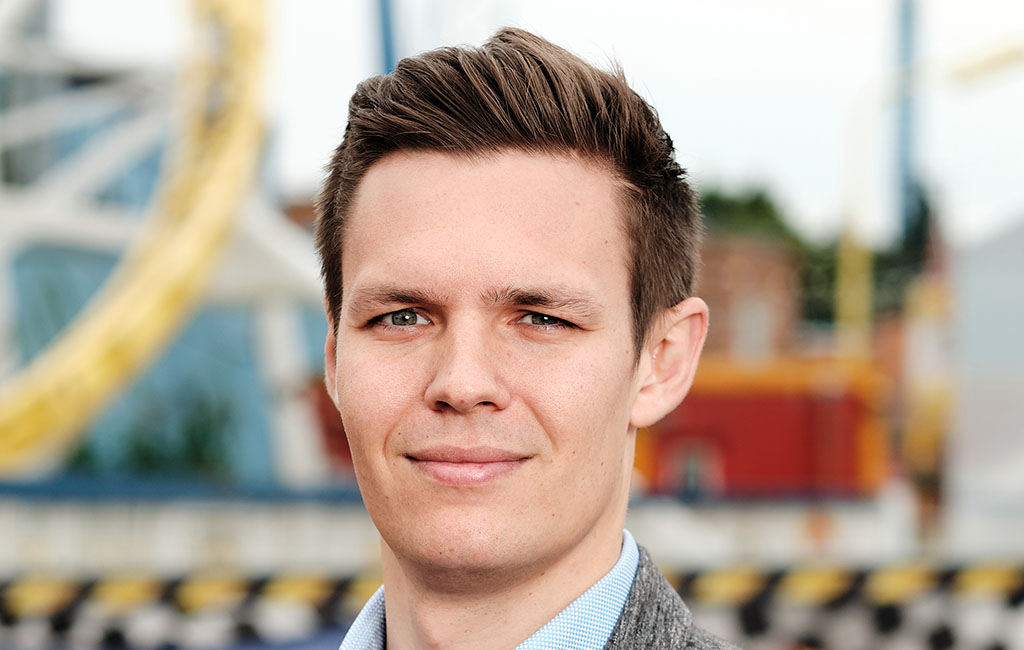 Bernhard Ungerböck is Investment & Portfolio Management at aws Gründerfonds, his duties are Deal Origination/Evaluation, Financial Modelling, Negotations, Due Diligences, Deal Closing, Support of Portfolio Companies, Management Reporting, Structuring of Follow-on Rounds, etc.
---
How it's all started? How you decided to enter the venture investment business?
I started as a trainee a few years ago and had the chance to evolve into the position of an investment manager. I was attracted by the fact that the fund was a start-up itself at this point of time. It was a good possibility for me to contribute to the success and growth from the beginning and learn about the venture business in its overall context.
And do you like where you are now in terms of your current business situation? Or, maybe, you would like to try something new to apply your knowledge and ideas to?
In our day-to-day business with a bunch of portfolio companies you need to show up with all your knowledge and ideas every day. It's an every day challenge to deal with all different types of interests and types of businesses and people. You definitely won't get bored. I like where I am.
How you select ideas to support? What are your criteria? And what industries you're interested in? Geography? At what stage you prefer to enter?
According to our investment criteria we invest in highly scalable Austrian Tech-start-ups. They are at a later seed stage or series A/B ready. Our sweet spot are start-ups in the IT or digital sector, we also invest in the hardware, deep tech and life science sector.
What should a start-up have to propose to catch your attention?
A good founder team and a product with a USP. The business model must be plausibly proven, scalable and capable of monetizing.
Investors like to work with teams. But have you ever supported a one-person start-up?
You are right when you say that investors like to work with teams. Everyone in the team should know what role they play. Harmony is crucial next to a constructive cooperation and a division of competences and roles. As far as personality is concerned, you should be able to deal with setbacks and make the best possible use of them.
When you invest into a start-up, how big is a check you usually sign?
We support our start-ups with start-up and follow-up investments of up to EUR 3m and the preparation of future financing rounds and have EUR 68,5m under management. Together with our co-investors we can leverage our investment up to EUR 15m or even more.
At what stage of readiness a product can satisfy you as an investor?
At least proof of concept, however we usually look for a proof of market to feel comfortable.
What is your due diligence procedure and how long does the process take?
Our due diligence process includes financial, commercial and legal aspects. Soft factors like the management team are also considered.
How many start-up projects do you review per year?
We see an upward trend in our deal flow – especially since the last two years. Because of our financing rounds with international co-investors we find media coverage not only in the German speaking area but also on in international press. Start-ups all over the world become aware of us and contact us. So far, we receive more than 50 inquiries every month.
What are the sources of all those applications/candidates?
As mentioned before we believe people become increasingly aware of what we do and who we are. They read about us on in international media and meet us at various international start-up events – in an active role (e.g. jury member) or as visitors.
How long does it take for you to cover the whole way from introducing to contract signing and check issuance?
It completely depends on the complexity of the process which is in fact very individual. But generally speaking it takes about 2-4 months.
What qualities you are looking for in teams?
It is – above all – a people's business and a trusted relationship is the prerequisite for an efficient support and cooperation. I would say the most satisfying experiences for both founders and investors come from a sound personal basis on top of the necessary things like non-toxic terms, good governance and quick and clear communication. Only then it is possible to provide the necessary support and feedback and help a start-up and its founders prosper. Of course, seeing positive outcomes arise from such inputs is one of the most satisfying parts of my profession.
And what are your red flags?
A complete and well-coordinated founder team is crucial for start-ups in the stages we invest in. Only an excellent team can overcome obstacles and deliver outstanding success. Experience shows that management issues can be the biggest hurdle for VCs to make positive investment decisions.
Have you ever rejected a cooperation proposal and then regret it?
This is a simple "no". We check our projects thoroughly before we give them feedback and keep in touch with them also after a rejection. For example if projects are too early stage for an investment we keep them on our radar until they evolve into our sweet spot. Then we continue our talks and processes. But sometimes you have to find out there is an interesting start-up with a unique technology, but our visions and notions are not compatible with the ones of the founders. That's part of the business. As an investor you need to have a sporty attitude.
What books, movies, blogs can you suggest to startup founders?
Within the next few weeks a book will be published called "Vom Start-up zum Börsekandidaten". It is in German and includes all relevant information for a founder. It is like a guideline for founders.
Can you name three most breakthrough start-ups in the history?
In terms of our investment region I certainly name Austrian start-ups. These are shpock, mysugar and runtastic.
About the Author