Bernard Moon (SparkLabs Group): We're a global firm. We have 10 accelerators: in South Korea, Taiwan, China, Australia, Singapore, US.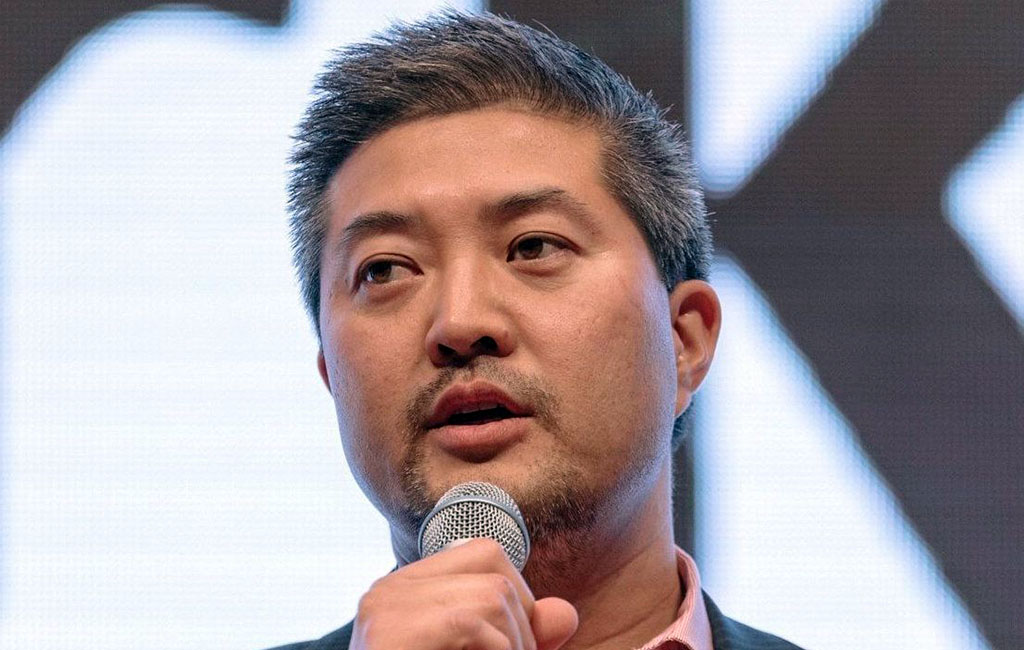 Bernard Moon is a Co-founder & Managing Partner at SparkLabs Group since 2013. He was a Director at iRG, a leading boutique investment bank in Asia, VP of Business Development & Marketing at HeyAnita Korea, Co-founder & CEO of Vidquik, Managing Director at the Lunsford Group, Co-founder & VP of Business Development of GoingOn Networks.
---
How it's all started? How you decided to enter the venture investment business?
It started when my co-founder Hanjoo Lee approached me to start an accelerator back in 2012. It was SparkLabs Korea. I thought it was a good idea to start an accelerator and then a year later we started our first venture capital fund. That's where I went completely full-time in a year later, at the end of 2013. It wasn't that much of a stretch because I was an entrepreneur, already co-founding four startups. Our first one was such a difficult experience, that we, with my co-founder Jimmy Kim, who eventually became our other co-founder, decided, since we went through so much pain, to give advice to other entrepreneurs. We launched SparkLabs, we started investing and helping out entrepreneurs. Jimmy and I eventually start joking that this is what we've been doing for the past 15-20 years – giving free advice to other entrepreneurs, but now we just added a check to it. It is $50k, or $500k if it is out of our seed fund, 1 to 3 million USD if it is our Series A fund. We were doing it naturally – giving advice to other entrepreneurs for free and helping them to get out of their problems just because of good will. So, for me it wasn't much of a stretch in going to the VC world.
What was the most unusual startup you ever supported? Or, maybe, your favorite or memorable?
We invested in a company called Queensbucket. It is, actually, not a tech company – they are making sesame oil. My co-founder Jimmy who is based in Seoul (and I'm based in Silicon Valley) came across them and said, "This is not our typical investment, but this is really interesting, because they created a new process for creating a high-end sesame oil." We all tasted it and thought we could help them with their network in terms of marketing, distribution and everything, so we accepted them into our accelerated batch and we invested in them. So that's definitely one of the more unusual or non-traditional starting we've invested in.
How many startup projects do you review per year?
We have now 10 startup accelerators globally and 3 venture capital funds. Some accelerator programmes are more established than others, but they typically review anywhere from 3 to 4 hundred applications per batch – twice a year. Our funds review anywhere from 8 to 12 hundred projects. Me and my team review about 5000 projects. We end up financing in about 100 startups in all our funds.
How startup team usually find you? Do you wait for inflow or scout for interesting ideas and perspective teams?
Major part of it comes from my personal network in Silicon Valley and outside of it. My partners and colleagues have very strong networks too. People come from different places. My wife was with Google for 9 years, then she was a head of Dropbox's mobile partnerships for a couple of years. Now she's doing her own startup. We've been at Silicon Valley for 15 years and have friends in companies like Google or Facebook, they refer startups to us. And my partner's networks spread throughout the world, from London to Singapore to Hong Kong to Seoul. Everyone has own deal of network that we all share with. Each accelerator has built very strong reputation. Each accelerator has advisors and mentors, they also refer companies. So, the inflow comes from various sources.
How you select startups to support? What are your criteria?
Typically, each investment committee for our entities has anywhere from 3 to 5 people, and the culture that we built up is that everyone in the committee has to say "Yes." We just trust the process, and even though I feel like I'm experienced and have a good eye, I'm glad that I have my other colleagues to test my assumptions and my own experiences and the way that I view a company. I don't always ask all the right questions I'm glad that I have my colleagues to ask those questions to founders. We think, it's a fairly high bar and it works well for us. As any other VC, we look at the market, product and team. We look at the market – is it a big enough market. That's, probably, the easiest hurdle to go over. Then we look at the product and team. Depending on the industry, we have defined internal metrics that we look at. Also, each partner has his own preferences, like spheres he likes to focus on, or do people have certain metrics, or did a company reach a certain stage. There are also spaces we don't like much, like Travel. Even before this pandemic, Travel was always a difficult space we're always cautious about. Other spaces are highly competitive, so we prefer not to invest there either.
Geography of your interests?
We're a global firm. We have 10 accelerators – in South Korea, Taiwan, China, Australia, Singapore, Oman. We also have accelerators in the US. One is focused on working with major research universities, like Arizona State University. We have cyber security focused accelerator in Washington, DC. And our global seed stage funds – SparkLabs Global – we've invested in over 290 startups across 6 continents. We don't have any geographic limitations; we obviously have some preferences for more developed ecosystems.
Do you support solo entrepreneurs?
We have only just a handful of times out of the almost 300 investments, and, I think you'll find out that most VC funds do the same. Even at accelerator stage we strongly prefer startups with at least 2 co-founders. That is data-driven, because there's been a lot of studies, like that one by a MIT researcher, which shows that success of startups exponentially jumps from solo founder to 2 co-founders, creeps up a little at 3, and then flattens at 4. It is part of a numbers game, it increases the success rate. At practical level you want to see 2 people that have equal scheme in the game, who are able to go better with each other and bounce ideas. If there is just one person there and they're not able to have someone to sort a bounce of their ideas, the best ideas just don't bubble up to the top.
What is your due diligence procedure and how long does it take you to cover the whole way from the first meeting with founders to contract and check signing?
It depends on the accelerator and the seed. A lot of seed deals can be done quickly, so we can make a decision within 2 to 4 weeks. At pre-revenue stage there in no heavy due diligence, it is more about learning the founders vision, the business model, background checks on them and learning about the team. If it's our Series A fund , there's definitely more due diligence and the process is longer and takes somewhere from a month, usually from 2-3 months. If startups are generating the revenue, then we look more deeply into their books.
How big is a check you usually issue?
It depends on entity. If it's an accelerator, it could be anywhere from $50k to $200k. If it's a seed fund, it's in anywhere from $250k to $750k. In our Series A fund it is from $1m to $3m. 
What multiplication of your investment you expect on exit?
At the seed stage we are not expecting any annual return, that's more like expectations with the private equity industry. For every 10 companies we invest in we are hoping for 1 or 2 home runs out of that batch. For those 1 or 2 we hope for big returns, like 50x or 100x.
What is a percentage of ownership of a company is fair to take for investment?
It depend on the evaluation of the market and the industry. So, it is a balance between the value that you see in the company and the risk involved as well as you want the entrepreneur being interested. At the seed stage and Series A you don't see investors take more than 50% of a company. At the Series B and C, if they quickly have less than 50%, they are not insane on us, they do not quit their corporate jobs in Apple or Google. This model has been set up in Silicon Valley and passed on more mature ecosystems globally. Say, 20 years ago in South Korea – or even sometimes now at markets like India – you could get some investors trying to take 50% of a company at a seed stage. If you do this, at the next stage entrepreneurs will just leave. In more mature and experienced ecosystems investors understand that, and it becomes a global trend.
What qualities you are looking for in teams?
I would like see a good balance between businessmen and engineers. We also want founders to be strongly driven and stubborn in their vision, but have the flexibility to pit it. Sometimes you get founders that are too stubborn and aren't willing to listen or get feedback. So, it's sort of this delicate balance, where you try to get to know the founder and see, how strong they are in their division, but are they flexible enough. Every startup changes their business plan, and you need a founder who is ready to grow and change too. It is hard to measure, but we do look for this sort of hustle and hunger in entrepreneurs, are they willing to run through brick walls to make sure that their startup is successful. It comes with certain boundaries – are they ethical leaders? We look for balance of the team by the chemistry; again, it is hard to measure, but it's a big factor of startup failure – this lack of chemistry and a breakdown in trust in the founders. I estimate that about one third of startups failures because there is a breakdown of trust on the founders and founding teams.
So, with who you would prefer to work rather, with Steve Jobs or Steve Wozniak
I think, I would prefer to work with Steve Jobs. He was intensely focused. Maybe, I trust my ability to recruit someone like Wozniak to work with us. Also, I know my personality. There are stories about Jobs being very difficult to work with and people who don't want to get promoted, because it meant to work more closely with him. But for me, I have such the thick skin that I don't get bothered by anyone in my career, so I'm pretty sure I could deal with such personality.
What are your red flags?
One is when you catch the founders over hyping something, that saddle sort of exaggeration, that can turn me off. There should be a balance between trying to sell your company, whether it is to сustomers or investors. When it's filled with too many of either white lies or exaggerations – that's a turn off, because I think that person doesn't have ethical boundaries and tries to oversell. When they do that, it's a reflection on your firm. For sure, among those 200+ investments not all are always in line with how I feel or exactly match my values, which is fine, still you want them to be at least a good reflection.
Have you ever rejected a startup and then regret it?
There've been startups that I wanted to invest or I regret that we didn't invest into, but didn't pass our process, not all partners of a committee said "Yes." It isn't really a regret, because there are so many companies you are looking at and so many good ones. Maybe, not the great ones, but you see a company and move on and try not to regret.
Can you name industries you really like, yet will never invest into?
The whole Pharmaceutical industry and Drug Discovery, but it's just so capital intensive, that we, as early stage investors, cannot invest there. It may take $20m or $30m to create a new drag and go to additional FDA approvals. We're not investing there. I am, definitely, a foodie, and if I had a chance, I would invest more in food related startups, even NanoTech food. But I'm just biased and don't think we should do it as a firm. Still, given a chance, I always try to test everything, try products.
When you see that a couple of startups can perfectly compliment each other and create an incredible product, what you do?
I don't remember that we've done that before. We've suggested partnerships, but not in terms of merging or working closely together. As an investor, all you can do is to suggest and recommend, that's all we've done. It's up to the founders and teams to take a recommendation.
Is COVID-19 a threat or an opportunity to VC business?
Those kind of of situations are always an opportunity, a time for entrepreneurs to shine. In the time of downturns you can see a lot more opportunities to come up. I don't think we even know the degree of change in the world – people always overestimate the changes that are going to occur. But there will be changes – whether big or small, whether across a lot of industries or just a few there always. And innovations and new opportunities too. I don't want to say that it's a good thing for venture capital, but we'll see more interesting startups and more innovations.
What books, movies, blogs, events can you suggest to startup founders?
I read startup news on TechCrunch and VentureBeat. There are a lot of people writing about VC, both inside and outside, like Marc Andreessen or Brad Feld. 
Can you name three most breakthrough startups in the history?
Definitely, Intel, which brought semiconductors in the forefront and then just powered exponential growth in computing, that affected also internet and everything else. Apple in terms of designing aesthetics and changing the whole phone industry. And impact of Google and Google alumnus is just incredible. An amount of wealth and angel investors Google created is huge. Google has proved that you don't have to be first, only the best, to become the biggest.
Are you satisfied with what you do or do you think to apply your knowledge and skills to something else in the future?
I enjoy what I do. Like I mentioned before, it is something I've been doing since my first startup – giving advice and helping out other entrepreneurs. I'm having fun with it. I definitely enjoy interacting with founders everyday, guiding them. As a young VC firm, we've experienced a lot of growth, so it is our own startup, it is our own baby. When we started SparkLabs, none of us could imagine the growth in terms of the firm, the brand and reputation. We've truly become a global firm, that's been fun and amazing to watch.
With what desktop game can you compare VC business?
It is not that it is a clean comparison if anything you could compare VC to, it is much like chess. One is that you have limited information and you're trying to look across the board and assess that entrepreneur and founder, of who they are, are they trustworthy, do they really have a metal; you are trying to understand their thinking and moves to to some degree. Then you're looking across the chess board, and it's not just the founder you try to understand, but also the industry and trends related to it, the bigger picture and is a start-up gonna follow that trend towards success or not.
About the Author