Alejandro Gonzalez (Redwood Ventures): a rule that should be in a mind of every entrepreneur – do not raise capital if you don't like accountability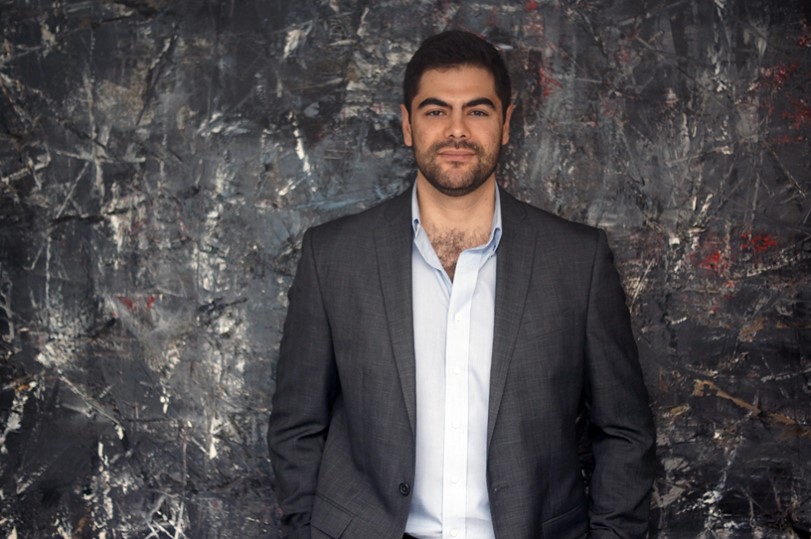 Redwood Ventures is an industry-agnostic venture capital fund that seeks to invest in the early stages of technology-based startups
---
How it all started? How did you decide to enter the venture investment business?
I've been involved in the entrepreneurial ecosystem my whole life. I started my first company 15 years ago when I was at university. I didn't know about venture capital, but we wanted an uprising from the university to be accelerated in a university accelerator. So when I was in the process of the accelerator we met with some investors and they told us about the venture capital business and I liked it a lot. Then when the time came up, like 3 years after that I sold the company and I wanted to start my first venture capital fund. I raised a little bit of money to invest Mexican capital into Silicon Valley companies. That was my first approach that was in 2012. That's basically how I started my career in venture capital.
How many startup projects do you review per year?
We review about 6 hundred companies per year.
What was the most unusual startup you ever supported?
I mean, it's really difficult to agree on what unusual means for everyone, but I probably would say the most unusual or the most unique company that we have supported Troquer is a company in Mexico, it's a marketplace that sales used clothes, luxury clothing, so basically they buy, it's a convention source but they sell in the marketplace used goods. I think this is the most unique one of the companies that we have supported. We have some kind of competition and that company has less amount of competition and it's going very well. But, I mean we have seen really really crazy things we have supported them, we have invested in them.
What industries are you interested in?
We are an industry-agnostic fund, so we see basically any company in any sector. We focused mostly on the technology of the companies. So, we have invested in pi-tech, insure tech, production tech, food technology, artificial intelligence, marketplaces, e-commerce, delivery. So, we really identify in terms of industries.
Can you name industries that you really like, but will never invest in, and why?
I really like a lot an online betting and online gambling industry, but we cannot invest there because we have a mandate from one of the institutional investors of the fund. Also, for example, marihuana business or cannabis business. We have also a commitment, there is a mandate from the institutional investor that we can't invest in those kinds of industries. So, we have that limitation, but I do think that these industries are going to grow a lot in the near future.
What Geography of companies you are interested in?
We have invested in the United States, in Mexico, Argentina, and Israel those are geographies that we have invested or looking to invest so far. But we have a global scope, so we have invested a lot in Latin America and basically in the other kind technologies that are out there. Our only restriction geographically is that when we investing in a company from Mexico, we'd like to open markets globally for them. When we investing in a company that is from outside Mexico, we want to help develop a Mexican market and open markets in Mexico. So, for example, if we investing in a company from Argentina that has software for service for any kind of institution we provide our network to help them open the market with institutions of Mexico.
At what stage of company development are you investing?
We invest in all the way from series seed to series A and everything that is in between
How do you select startups to support? What are your criteria?
My main criteria is technology and this technology has to be creating various entry part competitors. I think it has to be translated into a competitive advantage that is sustainable to time, which means that it would be really hard to copy. That's my main criteria, and we got the other four criteria around it one is traction, product-market fit lets say its amount the market. It has to be up growing market, an accessing market, where we can expect to have an exit. We also look a lot into the financials of the company. They have to have strong unit economics, a good evaluation, fit our financial criteria to invest in a company. But one that is most important for us is a funding team. We look for the funding team that has experience working together, that is not just beginning to work. So, they have to have tried working together like 3 or 4 years all way knowing each other and having a good relationship with each other. They have to have strong experience in the technology that they are developing or managing a business. And most of all we have to be very active with companies where we invest, so we look for entrepreneurs that we have that confidence or trust between both of us that we can be very transparent and we can have a very good relationship
How startup teams usually find you? Do you wait for the inflow or actively scout for interesting ideas and prospective teams?
Yes, we have different inflow sources. We have our own channels through all of our social media, you know, Facebook, we have our web page that is open for everyone that wants to apply to Redwood and all kind of costal media. We are also partners with a lot of accelerators and incubators from all over the world, and we attended every seminar that is out there. We want to have a really close relationship with other funds, so we can share inflow with each other. Of course, we love when we receive some opportunities from other entrepreneurs, so we encourage entrepreneurs to introduce us into other businesses that we think are very interesting or that they know the founder, they know the product. So that basically our sources. We participate in transfer technology offices in Mexico, so we about to have a network, we also receive from there, and also we review our inflow from the LPs of fund
What percentage of ownership of a company is fairly to take for investments
we take less than 10%
What is your due diligence procedure? And how long does it take you to cover the whole way from the first meeting with founders to contract and check to sign?
It could take 4 months, it could take longer or it could be faster, but usually, it takes 4 months. And in the due diligence process we dealing with the supervision part about all the criteria that we use, all the amount the technology, financials, market, team, the traction. Once we review that, we try to do very fast, and if the company make sense and it fits our thesis, we hire experts to help us access the technology of the company, all the financials, data, accountability, the legal side of the company, the structure and legal when we're going to invest tax manners, anything that has to do with the investment we do that in due diligence. If everything goes well, the last part of the process could be used to agree on the final contract, we write the check
How big is a check you usually issue?
We issue checks from an initial investment that goes from 1500 to 300 thousand dollars. We have our reserve of a fund to make follow once that go 5 hundred to 7 hundred thousand dollars
What multiplication of your investment do you expect on exit?
We expect 10x
What are your red flags in investing?
Well, red flags are crazy entrepreneurs, solo entrepreneurs that don't want help. A red flag is when a company has been in a market for a long time and hasn't been able to really succeed and upscale or boundary sales. Our red flag could be that there are too many competitors in the market. I mean, there are a lot of red flags, a red flag for example when we reveal the cup table was not transparent and been looked by Interpol. There are also a lot of red flags, but they kind of red flags that we find really fast: when the technology is very old, when there are a lot of competitors doing exactly the same, there is no really differentiation in the business model that is being proposed and basically anything that has to do with a founder that is very happy to help.
As I know investors prefer to work with teams but have you ever supported a one-person startup?
Yes, we have supported like solo entrepreneurs. I mean, to me it would be very difficult to have when we investing in this kind of stage really the solo entrepreneur they really need to have teams in place. They are not partners, but they work together, they verify their tasks. So, I guess that the definition of solo entrepreneurs, we have not invested in a solo entrepreneur ever
What are the most common areas of weaknesses in startups?
I would say accountability, I would say finding a product-market fit that is really very difficult, I would say commercial skills. And, it's difficult to build a very good team, no hiring talents, good talent is very difficult.
Have you ever rejected a startup and then regret it?
Oh yes! It happens a lot, all the time. For example, we saw a challenging bank like a year and a half ago when we thought evaluation was like crazy. We were like: 'No, business is just starting, you using a different kind of product in the market so far, and the evaluation is too high for us right now, so we cannot invest'. And 2 weeks ago, they raised series A round with like 5 times evaluation. When we first saw them, we were like: 'oh, we love this company'. The evaluation was the only reason why we rejected them. So yeah, we definitely have some cases there we haven't invested and they shot us up, but we like that. I mean, it's very frustrating when it happens, but it means that entrepreneurs doing very well. So, we're always happy that entrepreneurs compact laws and say: 'hey, you told me not, look at this I'm showing you that I was able to do this thing'. And its good to be wrong.
Has your VC approach changed after the COVID-19 started?
It has changed a little bit, of course, we are not looking so much at companies like the really damaged sectors. For example, we are not looking so much at travel as we were before, but we believe there is a startup that is uprising travel in a new innovative way. Thinking about all the problems that COVID has generated, that could be interesting for us. We changing our approach to more detail companies, to want these trends that we are seeing that are growing really really fast thanks to the COVID situation. We are trying to avoid, stop like really physical press at startups. Very nice to have startups and we focus more on necessary startups.
But generally speaking, how do you think is COVID a threat or an opportunity?
It's definitely an opportunity. I mean, it always depends on how you look at it. It is a threat to some of the companies that we already have in the portfolio. Their business models are being affected by the virus, and the economic impactors having in a world, but for them, it's also an opportunity to reinvent their sales and rebuild their models to new kinds of products, and new channels, and new ways of doing business. So, every time I see someone being affected by the COVID I think it's an opportunity for the fund because it's the way to analyze how intelligent, how innovative, how fast entrepreneurs can adapt their business to the new situations. So, it is an opportunity for us to understand better how an entrepreneur is able to challenge their own business.
Can you give some advice to startups founders or mottos?
It may sound like a cliche, but fail fast, change your business model as much as necessary, don't get in love with a product, get in love with a problem. So, not try to solve the problem, solve their ways, and don't be afraid to fail. That's basically one advice, that I give a lot. Second, do not raise capital if you don't like accountability. That's basically a rule that should be in minds of every entrepreneur. If you don't like accountability, and you don't like to share your business with other people, you should not raise capital. The third thing is to try to surround yourself with people that more intelligent than you and that have a more expert scenario that you will have, so that they can complement your talents with theirs.
Can you name the business that impressed you the most?
Well, I always get impressed by businesses that challenging their status a lot, like a cold different way of doing business, because it's really difficult, it's very risky, but that is a kind of business that surprised me the most. Those that have technologies, that could really drop a market. It may sound like, drop definition is used like by everyone and by everything, but when I understand that my droption is like a complete way of doing things. It's very risky, it's probably not going to work, but if it does it's gonna change everything. So, I like those businesses that are taking the risk of not get into the market but if they do they will have a great impact on people. That's a kind of business that surprise me the most. For example, when a company that I taking very very interesting is Ulang from Brazil. They basically changed everything that we knew before about banking. They were the first in Latin America to do that. They in such a beautiful way did it that now every country in Latin America is trying to have their own challenger bank and trying to be the banks of the world. That's a company that I like the most. Also for example, in the health sector, there are many startups that are challenging their way of doing things. For example, Cristal technology or genetic technology. And I think that approaching a very innovative way of managing genetic technology. So, I like that well. I mean, I love for example how Marga Oliver changed online marketing and online shopping in Latin America. How they approach e-commerce in the very specific and very Latin American Hispanic way of doing things. And basically, they are not like any other e-commerce out there. I think these are companies that I admire a lot.
What do you like the most about your job? Are you satisfied with what you do?
Oh, yes, this is my dream job! I think what I like the most is getting to learn every single day from innovative people and crazy people that want to change the world, new ideas, new business models. Every time I talk with a new entrepreneur I learn something new. That makes my whole day, every single day a lot better.
About the Author