Alain le Loux (Cottonwood Technology Fund): My recommendation number one would be to manage fundraising as a fulltime project, especially in the high-tech where you always need to prepare for the second round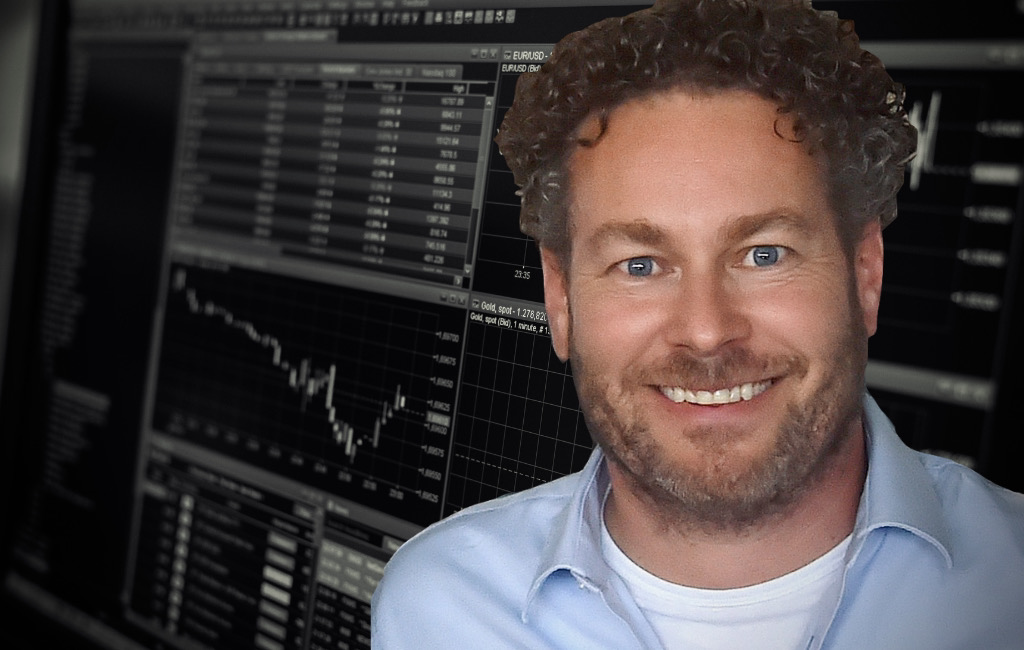 Alain le Loux has 20+ years of experience in technology on board level positions (former member of the Executive committee of corporate Getronics PinkRoccade) and as CEO at startups.
Alain studied at the Technical University of Twente and graduated in 1994 with a double degree. He became a successful angel investor before the Cottonwood period. Now he is an expert in strategy, marketing, product launching, pricing, and international business acceleration.
In the past, Alain was one of the founders of the European Accelerator Program for the European Institute for Technology and Innovation and coached more than 200 high-tech startups in Europe. Alain has a huge network and direct access to a lot of corporates and all relevant ecosystems in Europe (Paris, Berlin, London, Helsinki, Stockholm, Leuven, Munich, etc.). Alain graduated in 2001 cum laude for an Executive MBA at Business School Nederland.
---
How it all started? How did you decide to enter the venture investment business?
I had a long career in the corporate sector and then I was attracted by some investors to become CEO of a high tech startup in 2008. Later in 2010 it has been sold to a German multinational company. At that moment I decided not to go back for the corporate career and I started my ambitious angel project. I did pre-seed and sheet investments in 14 startups in the Netherlands. Also, I was attracted by the local incubator and by the European Union to become a coach for the high tech startups and I was employed as a special fellow for the European Institute for Technology and Innovation. I coached over 200 startups all over Europe. At the end of 2014 I met Cottonwood. They came to the Netherlands to set up a fund over here and were recruiting a partner from the Netherlands. Since I had a technical background, an MBA, global background, a startup, and an investment experience. They were looking for a partner, checked all boxes on LinkedIn, found me, and at the end of 2014 I was recruited as a general partner at Cottonwood Technology Fund.
What industries are you interested in?
Our investment strategy is that we invest only in disruptive technology, mostly patents without direct competition, in pre-seed or seed stage. Typically, our check is $1-2 million in the first round, and we are interested to invest in robotics, photonics, clean energy, nanotechnology, central technology, advanced materials, and that kind of stuff.
Can you name industries you really like, yet will never invest into?
To be honest I don't know. There are some nice agritech investments I really like, but we have no experience and no network in agriculture. That's why we will always pass on them. It could be interesting, but we also need to have our own added value and in the agriculture business we don't have it as offense and we will never consider investing in it. We don't know the market very well and it's difficult to make it clear.
What geography of companies are you interested in?
We invest in the Southwest of the US and the Northeast of Europe. Southwestern states include New Mexico, Texas and Colorado, and in Europe we'd like to invest in the Netherlands, Belgium, Germany, Nordics and probably Poland, Switzerland or Austria. Speaking about Asia, Africa, Latin America, Southwestern Europe and Post-soviet countries it's not that we don't like them or we don't see cool opportunities over there, but it's more a matter of management because we like to fish with them regularly because we pre-seed and seed investor.
We meet with our startups every week and sometimes we speak to them every day. Of course, it can be done by phone, email or over text messages, but it's most important to them that you can regularly fish them and if they are too far away, just react fast. Also, we don't have a real network in Asia and Africa and it would be difficult for us to provide good support to startup companies. Our network is mostly located in Western Europe.
What was the most unusual startup you ever supported?
Probably SOUND ENERGY is the most unusual company in our portfolio. It is focused on converting heat (waste or ambient) into usable air-cooling for industrial, commercial, enterprise, and applications worldwide. The company has developed a Thermo Acoustic Energy Converter, the THEAC-25®. Their technology requires no electricity to operate and has no moving parts, therefore essentially no anticipated maintenance. It simply converts heat into sound waves – and converts sound waves into cooling.
We couldn't believe our own eyes. Should we do it? The first audit was like black magic. Then we found out that it works and it was really unbelievable. The company is named SOUND ENERGY, it is from the Netherlands and it is one of our most promising clean energy companies.
At what stage of the company's development are you investing?
Sure. First of all, we are a lean investor and our company is interested in the first professional round. 90% of our companies have no revenue and no customers, but only a disruptive technology.
How big is a check you usually issue?
Usually, we invest probably €1-1.5 million and $1-2 million.
What are the requirements for startups as an investor?
Strong IP patents, huge potential markets, real disruptive technology when the industry says it cannot be done and that's not true. That is what we like. We want to invest in companies that are all for the innovation curve, show most innovations, are on 100% better, cheaper, have better performance whatever, but we liked to invest in the technologies that didn't exist before. That is typically the sweet spot.
What percentage of ownership of a company is fair to take for investment?
It depends if we are first and alone or we are investing together with other investors. Of course, being the first and very-very early we will take all the risk. And, in general, we take around 40% of a share. That is our approach.
What multiplication of your investment do you expect on exit?
We have made some exits in the US. Our portfolio is relatively young in the Netherlands. We have made our first investment 3-5 years ago there while in the US we have made some exits. One was an IPO to the NASDAQ and another one was an exit to Goldman. In two years, we expect 3-4 next exits.
Typically, we are waiting for 10 years and we would like to have at least 6X at the end of a deal. If we don't see a 10X opportunity at the beginning we will never go into a deal. Sometimes we could even see a 20X or even 50X calculation. It does not mean that we will get there, but at least we have an opportunity. For fund of 1X we will typically have 6X on the bow fund of all of our returns.
What do you want to see in the company's product?
I don't know what you exactly mean by expectations. I will say it again, we liked professional disruptive technology, and we liked to invest in platform technologies, which we can use in multiple markets or multiple product lines. That is one of our core criteria.
We never invest in software because it's not patented and you could do duplicates. I could expect to have a better return on investments on the hardware side. In the end, we only invest in B2B, not in B2C because you cannot predict the marketing costs and those things can be high. Marketing is a big success factor here and it is important to calculate it upfront because if you need $1 million or $150 million for the marketing – it is fairly uncertain and it is always a high risk. That is why we try to approach B2B and hardware high-tech companies.
What qualities you are looking for in teams?
We don't care about a team in the beginning. What we always say is most VCs bet on the jockeys because they want to have the best team. But we bet on the horses. We want to find the best horse first, that is the best technology and then you can easily recruit the best management team because everyone wants to be a jockey on the best horse which of course is a winner.
We first select winning technology and then with the founders we try to create a team around them. That is typically our approach. The only thing which we need to find out if the founders are able and ready to cooperate with other managers and senior salespeople; if they are developers then – with new CEO. Typically, we created a management team around the founders.
Usually, on the early stage there is no real team yet. But if you ask VCs what is their number one criterion, I think 99 out of 100 will say it is the team. And we will say the technology, the technology, the technology! And to be successful we need to find it.
Investors prefer to work with teams. But have you ever supported a one-person startup?
Let me think. In most of the startups we invested in there was a team of 2-3 people, but it could be possible if we have a one-person startup and there was a man or a woman engaged. We are happy to support them first. We don't care about if it's a solo entrepreneur, a spouse or siblings because we can create a team together with a founder, who is alone or even didn't found a company yet but has only the IP and the patents. If we will find that technology is promising, we would be happy to support even a one-person startup.
What is your due diligence procedure and how long does it take you to cover the whole way from the first meeting with founders to contract and check to sign?
Typically, it took 3-9 months to make a deal. There is no real due diligence because there are not so many financial and illegal things to check. The purpose of our verification procedure is just to figure out some markets and to verify the technology. It's a kind of a combination of scouting, technology, and market screening. That's what we do to with our corporate network.
How many projects do you consider per year?
We receive around 800 pitches per year and I think we do around 40 real deep dives. Out of those 40 we concern probably 10 investments and out of them we invest in two or three companies per year. We also have a follow-up round. After we do the first round we are often engaged in the second or third round.
How startup teams usually find you? Do you wait for inflow or scout for interesting ideas and perspective teams?
I'm always surprised by how they find us. The thing is we are an early-stage VC and it's very difficult to find money in the high-tech hardware space. The number of venture capital firms in the hardware space is fairly limited. We have very good contacts with the technical universities in the countries, and we see the patents fairly early. We also have a network of corporates who will knock on our door to share a deal that is too early for them. Usually, we don't have to search for companies long, most will find us because of our network.
What are your red flags?
I would say that we probably have yellow flags rather than red ones, which are more like a roadblock for me. The market size might be not high enough and that is a yellow flag for me. When we see too many competitors to technology, it is not disruptive enough or cannot be patented then it's a yellow flag.
After infesting usually, market adoption takes more time than we expected. That is also never a red flag, but rather a yellow flag.
Have you ever rejected a startup and then regret it?
No, we never regret it, because that is probably stupid. But once there was a company, The Light To Shine, we were preparing our term sheet for them, but those guys could not wait because they already had a term sheet from the different investor on a table. They want to work with us because of our network and great performance, but they don't want to wait because we were just in the middle of the fundraising process. They sign the term sheet with another fund. It's not a real regret, but I really liked that company. It was a very interesting startup from the US, but we never regret it because there are so many opportunities. We just wish them good luck and that's all.
What conferences do you find really useful?
Sure. For example, our company is a sponsor of a high-tech conference that will take place in Germany next month. Around 40 high-tech companies all over Europe will attend that event. It can be very useful, but you have to prepare in advance and check which events are really interested.
We always attend Slush in Helsinki, High-tech Venture Days, Show Me Fancy in the US, and SXSW Conference. We really like that kind of events which can be fairly useful for startups to attend, but probably not every event. The homework they have to do is just check how many officials are coming, are those investors potentially interested in their startup. After that probably it might be good to consider going over there.
Has your VC approach changed after the COVID-19 started?
We have no changes. I think if you have to change something serious, you have chosen the bad model. We have no changes in our investment approach. We still want to invest in the same type of companies, the same type of regions and the same states as well.
So, is COVID a threat or opportunity for VC?
I think it's both. Some late-stage companies have troubles with cash flows right now during COVID-19, but in general, since we invest in disruptive technology it doesn't matter if the economy is good or bad for us. There is always a demand for real inventions and I don't care about a global pandemic. Of course, there are some issues at the portfolio companies, because we cannot travel. The only biggest issues now are traveling and international business development. The rest of the things seems to be ok.
What are the most common areas of weakness in startups?
Most commonly startups don't have an industry expert on board. They would like to put on salespeople that are just twenty-seven years old with four years of experience. I don't believe in those people and yes, I like to have them in a team, but then there is a second chill – an account manager. What we like to have is an industry expert on board, which has 25 years' experience in the markets, a man or a woman, who is probably 55 years old and has all the knowledge and insights from the markets. That's a kind of a common weak thing that we see mostly.
What we also see sometimes is founders are not always the same people who can bring the technology to the markets. Sometimes you have to hire a professional company to create a full product. They can create a prototype, but that is something different than creating a full product. Some startups want to do that by themselves alone. In my opinion, sometimes it's even better than to hire directly a professional outsourcing company.
With whom you would prefer to work rather, with Steve Jobs, Mark Zuckerberg, or Elon Musk?
Elon Musk would be my choice – he also invests in disruptive technologies and can disrupt complete markets. Personally, I like him because he is highly intelligent, and he is able to draw the line and say that this is the goal. Then the whole team starts to think about it and how to get there. That is an approach that I really like. I know he has some interesting tweets as well, but that is the other part of him. I like him because he is able to invest in disruptive technology. He has no fear and knows what he is doing. Also, he is not betting on only one or two things in business and now he is investing in satellites. He always drops a bill, which I like. No doubt I have a lot of respect for the other ones, but if I may choose only one that would be Elon Musk.
Can you name three most breakthrough startups in history?
Oh, let me think about it. I think the invention of the wheel was of course great. That happens a few thousand or even hundreds of thousand years ago. But there were no startups at that time. Nowadays some platforms like booking.com, Uber, Airbnb are really breakthroughs. They changed the whole industry and it looks like a wheel reinvention for us. Today we have a lot of process disruption companies all over the globe, but it is usually just process disruption.
What we do is a technology disruption. For example, we invested in BayoTech, a development-stage company from the US that is focused on applying its proprietary nested-flow technology to the production of hydrogen, fertilizer and many other relevant applications. They can produce hydrogen on a much cheaper scale than everyone else.
Also, we have assets in OPNT, a startup from Amsterdam, Netherlands. They are working on an alternative for GPS, providing short and long-haul timing solutions based on so-called White Rabbit Ethernet. The world depends on GPS signals from the satellites that are not always reliable and require special equipment. GPS is used as a time signal and it is very important for the financial industry, energy grids, etc. PNT's implementation is highly flexible, allowing retrofit solutions in existing networks with no need for replacement of legacy equipment or sacrificing valuable telecom capacity. They are quite unknown right now, being a little bit underwater, but some people recognized it and this can probably change the world. They can provide an alternative for GPS which no one can do right now and that's amazing.
Are you satisfied with what you do, or do you think to apply your knowledge and skills to something else in the future?
This is my job. The only mistake is that I came to venture investment later then I should. Now I'm 49 and am planning a retirement in 25 years from now. I like what I do and have no plan to change my career in the future.
What books/films would you recommend to a startup founder?
I love books and I read a lot of them. People ask me which book I could recommend all the time. So, I have posted a list of my 10 favorite books on LinkedIn and you can find it here. The first five recommended books are a must-read for startup owners and first-time entrepreneurs.
Number one is Disciplined Entrepreneurship: 24 Steps to a Successful Startup – By Bill Aulet. Then go Business Model Generation: A Handbook for Visionaries, Game Changers, and Challengers – By Alexander Osterwalder and Yves Pigneur, The Startup Owner's Manual: The Step-By-Step Guide for Building a Great Company – By Steve Blank and Bob Dorf and Traction: How Any Startup Can Achieve Explosive Customer Growth – By Gabriel Weinberg and Justin Mares. These are very important books. This list would not be complete without Neil Rackham and his Spin-Selling.
Your three advice to founders
The most important things for startup founders are the fundraising process and customers of course. You have to focus on customers. The earlier you involve your customers in your research process the better product you'll get. Probably most startup founders think they know what the market wants, but they'd better ask the market, what does it want so they could build it. The biggest mistake they can do is to think they know what the market wants, but they don't know because they never ask the markets.
My recommendation number one would be to manage fundraising as a fulltime project, especially in the high-tech where you always need to prepare for the second round. As soon as you have raised the first round, you need to focus on the second or even the third round. And you will always be in a fundraising process model.
People often underestimate the timelines and it is very important to have a focus on them too.
Number three would be cashflow management and focus on customers. And for customer acquisition you need to hire industry experts. Don't start with the team of founders with just a little experience. Try to find someone who has 25 years' experience in specific markets.
What is your favorite city?
Oh my God. Probably it is the South of France or close to Monaco. I like the weather over there because in the Netherlands it's always raining at winter. The Netherlands is a perfect location, but I would like to live in Spain, the South of France or even in California.
About the Author