Cross-Border investment: Unicorn Nest research 2020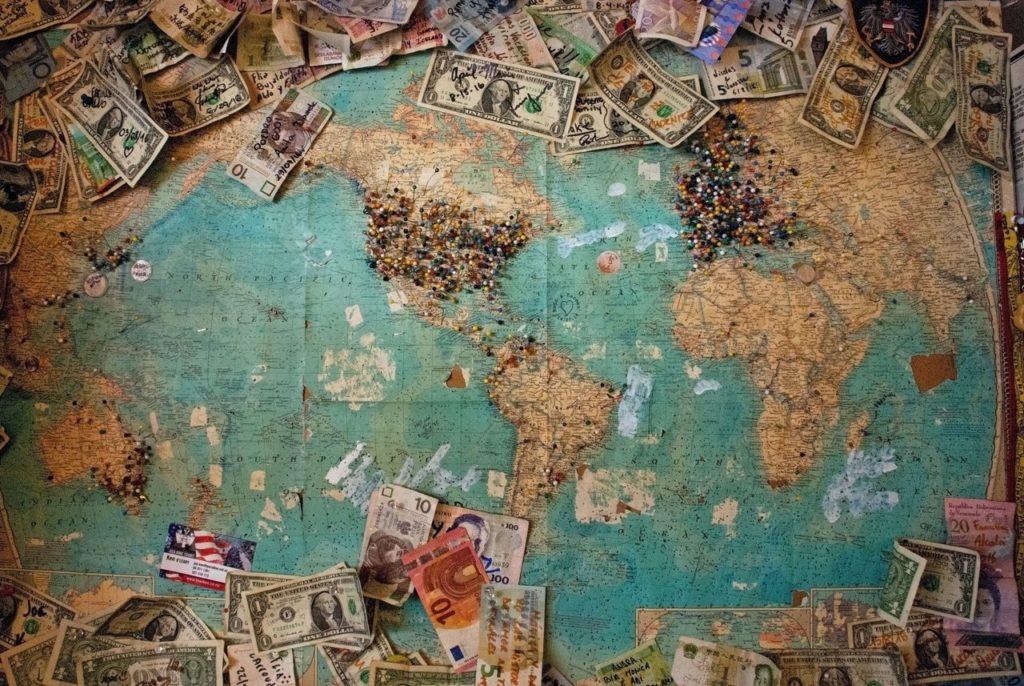 As cross-border transactions could influence the invested economy notably, this research was made to understand the workflow of this process and its influence on start-up development particularly.
But firstly, let's clarify what are we writing about. Cross-border collaborative investing refers to a financing arrangement that occurs outside a country's borders and could help to find resources beyond domestic borders
Cross-border venture capital (VC) investments play an important role in scaling up of high-growth companies. However, policymakers worry that foreign VC investments transfer the majority of economic activity to the investor country. On the one hand, start-ups welcome foreign capital, expertise, and networks that accompany cross-border investments.
Both pros and cons of cross-border investment can't be found in mono-country agreements between start-up and VC-fund founded in the same country. In this case, mostly all economic activity is received by the domestic budget, but this scenario is profitable only for a specific list of countries. Another reason why startups often prefer mono-country deals searching is their prudence in front of international investments, especially from VC-funds located far away from startup's registration country. This article is also focused on geographical connections between VC-funds origins and their countries and spheres of interest.
Methodological solutions for this research were based on UN data, gathered by ML-Powered Scraping Spiders. Its comprehensive, verified and constantly updated dataset, which includes options of a startup name, investors, funding Type, funding Stage, money raised, date of the deal, and location & industry for funds and startups.
Past years general overview
For the last 19 years, the number of cross-border deals increased almost 5 times (comparing 2000 and 2018 year). During all that period an upcoming trend for this type of deals can be seen with a small downfall during the 2008 crisis, but it ended shortly in 2010. The year 2012 became crucial with its achievement of both number and share of cross-border deals started to grow.
2018 was one heck of a year for the global venture capital market, and the fourth quarter closed it out on strong footing. It was a year of superlatives: the most amount of money invested in the highest number of private tech company financing events on record; the largest venture capital deals in history; the rise and rise of supergiant venture rounds; and the elephantine funds that shake the market with every deal they make. Apparently it became the peak year for cross-border deals also with it over 5000 agreements.
A 5-year period from 2014 to 2019 was chosen for the detailed analysis. 117285 funding records were made, 101 participation countries took part in 30269 funds. 80 387 start-up companies were represented in 726 industries.
As it could be seen on a graphic, cross-border deals takes 25% of all list in 2014-2019. However, according to the money raised rate, cross-border investments got almost a 50% share.
Thus cross-boarding deals can cover up to 50% of the fundraising market, even in the case of a quarter in the number of deals.
Where and who? Top-10 countries for the last 5 years
In terms of investment Silicon Valley should be measured separately from the United States, so for this research UN analytics marked it as "United States SV" with its own data and number of deals.
It can be seen, that SV got the second position comparing to the leader – US number of deals, and each of them receives two times more than 3rd and 4th France and China.
However, when it comes to money amounts there is a huge difference – from the second half of 2015, China starts to grow in receiving investments, and in 2017 attracts two times more money, then all SV. VC-funds invested in Chinese startups were located in The United States SV, United States, Singapore, United Kingdom, Japan, South Korea, France, Australia, Switzerland. Since 2019 Chinese startups got a massive descent and ended up a year almost on the Indian level.
VC-funds got more stable dynamics in the number of deals for the past 5 years: the US and US SV are top investors high above others, the second pair is UK and China getting close year after year, and India, Japan, France, Switzerland, and Singapore on the same level with Germany being a little beyond.
The same situation is for money invested – US and US SV are on the top of a list, China and UK pair go close as in a number of deals, other countries got mainly the same breakdown. For this category Canada and The Netherlands supplant India and Switzerland despite their higher number of deals.
Newborns: Top-10 of average annual growth countries
Speaking about the number of cross-border deals, we got newborns – fast-growing countries with the level of cross-border startup investment. Here they are:
Indonesia with +33,2% and positive dynamics in 2019
UAE with +26,2% and positive dynamics in 2019
All other 8 countries face a reducing the number of deals in 2019 but showed significant results for other years starting from 2014 from +12,3% in France to +18,9 in Singapore. There is also two African countries on the list – Kenya with +13,2% and South Africa with +12,5%.
The growth rate of money raised it completely differently – startups from Argentina showed the maximum in attracted investments with the average annual investment of + 134.9% and 2019 as a peak year in attracting investments.
This category also got Singapore with +41,9%, Belgium with +42,4% and Thailand with +39,1%
The countries of the United Arab Emirates, Norway, Columbia, Australia, Kenya, and South Africa were in the top-10 on the number of deals list but didn't reach the top in the money raised list.
The top-10 fund countries by the average annual growth rate of the number of cross-border deals in 2014-2019 were Indonesia, India, South Korea, The Philippines with positive dynamics in 2019 and The Netherlands, Austria, and Japan with negative. Top-3 for the five years were Indonesia with +31,5%, Portugal with +31,0% and UAE +22%.
The top-10 list of funds in average annual investment growth of money invested is led by Thailand with +60,2%, The Netherlands + 48,3%, and Saudi Arabia +43,9%. Closes the top 10 Australia + 29.5%
The most popular industries for investment
We already got rates, amounts, and funders, but what industries are attractive for investors? Here they are – Top-3 by the number of cross-border deals for the last 5 years were IT (including software and IT column), E-commerce, and health care.
After analysis of Top-20 industries they could be divided by the following clusters:
Data-oriented: Artificial Intelligence, Machine Learning, Analytics, Big Data, Information Technology;
Medical: Health Care, Biotechnology, Medical, Medical Device, Medical, Health Care;
Finance: FinTech, Financial Services, Finance;
E-commerce: Marketplace, Payments, E-commerce;
Software: Mobile, Enterprise Software, Apps;
Automobile: Transportation, Automotive, Autonomous vehicles real estate.
Stages, cross-border and mono-border investments
UN research shows a valuable difference between investment stages for inner and foreign investments. For example, most of the mono-country deals are on the seed funding stage, as cross-border deals got half on seed and half on the early stage.
Money raised category is completely different – cross-border deals are focused mostly on late-stage, then – on early stage. Mono-border also invests in early-stage but also appreciates private equity a lot.
C Cross-border deal: is it worth doing?
According to provided research, even if cross-border investments transfer a valuable number of economic activity to investors country, they still attract more money than mono-border investments. Except Top-10 market players with the highest results for deals number and money raise level, a new pool of countries received a huge number of investments for the past 5 years had been formed. Asian, Latin America, and African countries become more and more popular for VC-funds, but still far away from the top of the most invested countries.
Thus, if you are thinking about finding investing far from home country, we strongly suggest not being afraid and try. Statistics say this might increase start-up chances a lot.
About the Author