Herty Tammo (Startup Wise Guys): We invest at early stage, where the team is the most important feature of a startup.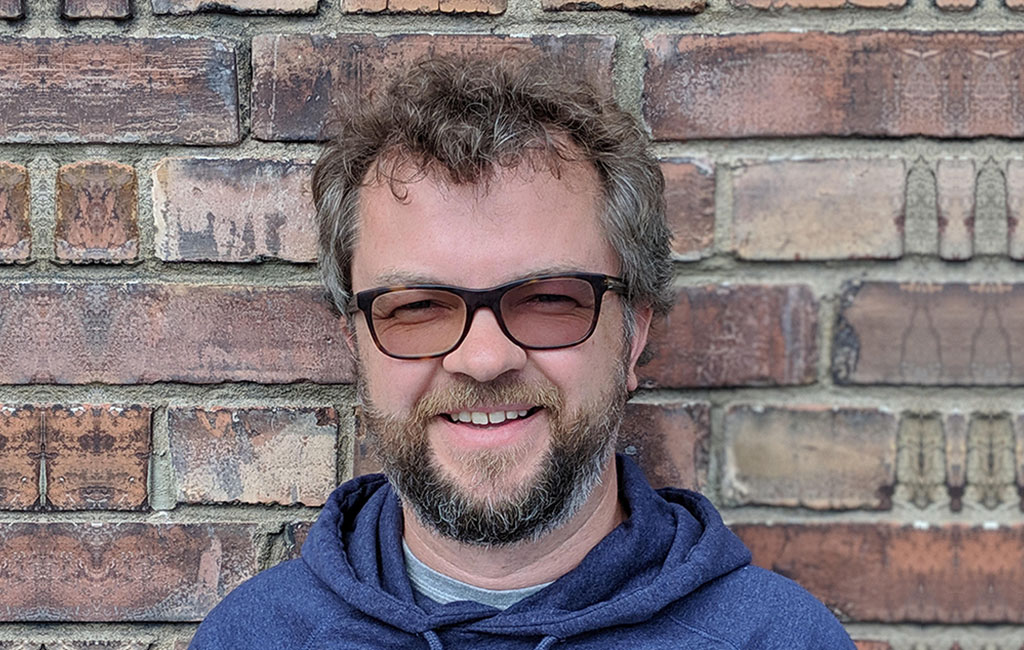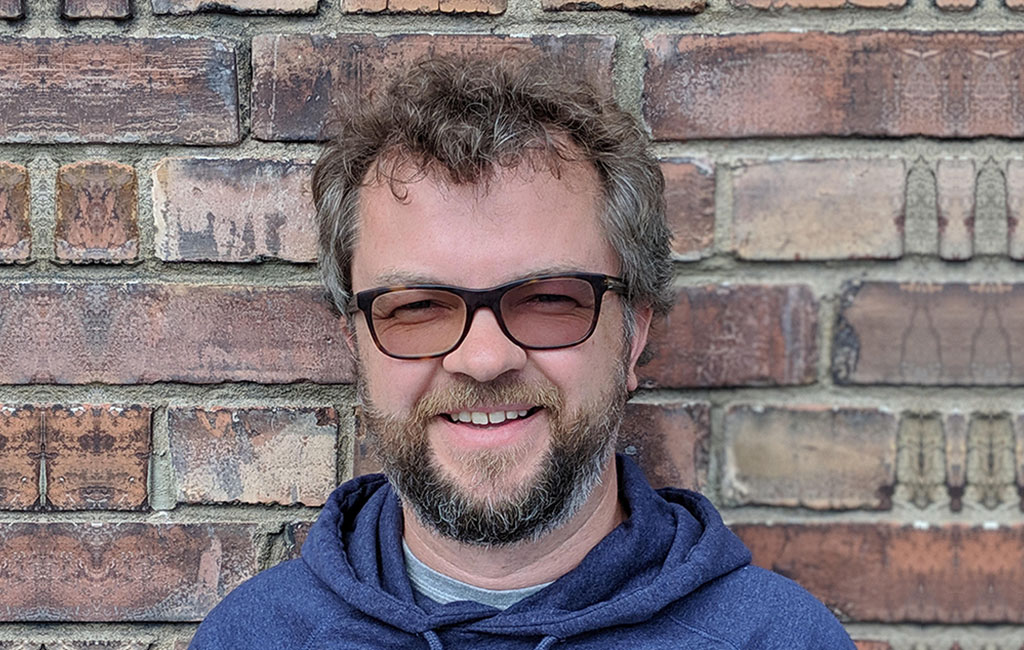 Herty Tammo is Co-Founder and General Partner at Startup Wise Guys. He started as entrepreneur in 1995 and established 5 companies with 150 investors involved. He started investing in the technology sector in 2007. He co-founded Startup Wise Guys business accelerator and helped to raise funds and develop 185+ companies accross CEE.
---
How it's all started? How you decided to enter the venture investment business?
I've been an entrepreneur since 1995. And I have made some mistakes. I have been always very passionate about entrepreneurship, so I just wanted to show young entrepreneurs how to avoid these mistakes. This is how we established Startup Wise Guys accelerator in 2012 – we wanted to go and find the new ambitious founders from Baltics and Central and Eastern Europe. I am looking for a technical founders and we help them to realize how to scale their software companies globally. This is our mission and this is what I'm passionate about.
What was the most unusual startup you ever supported?
We have now 185 investments done in 8 years – all kind of startups, and I have no favorite in our portfolio – they are all our kids. I can only say that every now and then we invest in startups founded by, like, father and son or wife and husband. We are not saying it's no go for us, but the dynamics in those teams is quite interesting. We watch how father and son are thinking and working together. It can be really successful, still, of course, it can go bad, because when you don't manage partners or founders relationships, it can go wrong. And it's much more difficult to have working relationships in those cases. I've seen many founders split because they cannot work together anymore, for different reasons: some of them have health issues, some of them are not motivated anymore, some get tired because it takes too long to build a successful business. It becomes even more complicated with a family member.
How many startup projects do you review per year?
500+. This is like a funnel, of course, and after several steps we choose 40 to 50 startups to support per year.
How startup teams usually find you? Do you wait for inflow or scout for interesting ideas and perspective teams?
I'd say that we are super active investors that don't "sit and wait". We actively engage in the ecosystems that we focus on and all of our 25+ team members are in some ways involved in scouting together with people, for whom it is the core responsibility. You can always spot a red SWG hoodie in regional events and book mentoring hours on our offline (and this year mostly online) Roadshows in CEE. However, we truly pride ourselves in the broad network of 400+ Alumni founders that we keep relationships with and hundreds of mentors and investors. At least 40% of the startup pipeline comes via referrals and usually this way we get to find what we call the "diamonds in the rough" – the super early stage startups that none other investor has on their radar. An interesting trend we have also noticed lately is that VCs that usually do follow-up investments in our teams now send over their own prospects who are too early for VC round.
How you select startups to support? What are your criteria?
We invest at early stage, where the team is the most important feature of a startup. We look at the product and look at the market, for sure. We try to validate founder-market fit – what is their background, what they have done before. It's a long process of selection, but mainly it is team, product and market.
What industries you're interested in?
Right now we have 3 verticals, The biggest and longest vertical we have done is B2B SaaS. We have done FinTech investments. This autumn it is going to be our 4th accelerator program in FinTech. Also we've just finished our second accelerator program in Cybersecurity, which we call CyberNorth. Those are 3 verticals we are focusing in.
At what stage you prefer to enter?
We enter preseed. We like to be the first ticket.
And your geography of interest are only in Europe?
While our portfolio has founders from 40+ countries, including India, US, Chile, Australia, we see our biggest impact in (and therefore our main focus is on) Baltics, Central and Eastern Europe and Turkey.
What is your due diligence procedure and how long does it take you to cover the whole way from the first meeting with founders to contract and check signing?
It can be very quick, but it can be 1 or 2 years as well. If we see somebody who is not ready we try to help them to get ready and ask to come back next year, when we start the new round. Let's say, it is somewhere between a couple of months and a couple of years.
And how big is a check you usually issue?
Our average check is 50,000 Euro.
Multiplication of your investment you expect on exit?
We expect to get between 50x and 100x. And we have seen already with our biggest exits so far – Vital Fields that was sold to Climate Corporation in 2016 and StepShot that was acquired by UiPath in 2019.
What percentage of ownership of a company is fair to take for investment?
Our rule of thumb is that no early investor should have more than 10% of the company, otherwise it becomes non investable in future and jeopardises Founders' motivation and financial benefit in the long run. Currently we take up to 9% for the investment and program combined based on the company's traction.
What qualities you are looking for in teams?
I'm looking for the balanced team. It means they should have a background in that vertical they are going after. They should have done 10000 hours in a similar business that they understand, they know people. And then it's important to have complementary qualities in a team – somebody good in marketing and sales, while others are good in technology. We usually don't like single founders, we prefer 2 or 3 founders. We can do a single-founder investment, but this is not we're looking for. They have to have a complementary skills set, they have to have big vision, they have to be ambitious, hard-working, of course, ethical, transparent and competent. On the way they will learn a lot, and this is why we do up to 5 months long accelerator programs, teaching how to avoid mistakes and to grow quicker.
What are your red flags?
We don't like people who are not coachable, who don't listen. They can still be very successful entrepreneurs, but we usually don't enroll them into the program because we cannot help them if they are not listening. Another red flag is combative person, very emotional and easily going into conflicts. It's going to be a lot of problems in the future. Of course unethical is a red flag, hiding important information and not transparent. These are the first things coming to mind.
Have you ever rejected a startup and then regret it?
Oh yes. I think it's part of the business.
Accepted and regret?
It's also a part of the business.
Can you name industries you really like, yet will never invest into?
Some very capital intensive businesses, like Hardware or Medical. Although we have done some exceptions in these areas with pretty amazing startups working with IoT devices and micro mobility (CoModule), wearables (Soter Analytics) and even 3D printed casts (Castprint) and AR simulation training for doctors and soldiers (Exonicus). 
Have your VC approach changed after the COVID-19 started?
Not really. Of course, we moved online, and now we are thinking about doing hybrid programs. Before COVID-19, all our programs were offline, and founders had to come to our office. Now we are thinking of going forward with hybrid model – part-time online, part-time offline – and extend the program to 5 months.
So, is COVID a threat or opportunity?
I think, it is both. First of all, the valuation becomes more reasonable. Before COVID it was so hot on the market and startups asked for crazy high valuations, especially the good ones, which wasn't always reasonable. During the crisis time many people have figured out new products. Potential customers have more time to talk to startup teams. Clients need more efficiency because they have layoffs and now need software to substitute people. It creates a lot of opportunities. None of our companies went bankrupt during this time. Many of them have got tough time, but they all have a plan how to go on and not a single one has given up. nd there's lots of focus on impact and sustainability. One proof of that was the Hack the Crisis movement that spanned in Estonia, but went global within a few weeks. We also participated with our Hack the Crisis online pre-accelerator program and helped 20+ impact founders from across the world move forward with their ideas created over many online hackathons.
Your top 3 advices to founders.
Find something that you love to do and want to do without checking the time. Be super-passionate about it. And don't give up easily. It is a very hard thing to build a startup or successful business, and many people give up before they see success.
Can you name three most breakthrough startups in the history?
The most successful are internet companies, the big ones that everybody knows. I would like to say that, among the obvious answers, like Apple, Google, Facebook, Amazon and so on, I admire Amazon the most and think that they have done amazing things.
Are you satisfied with what you do, or do you think to apply your knowledge and skills to something else in the future?
I love very much to help founders to build their companies and don't plan to leave it totally. Still I also have a family business and I'm a shareholder as well. But one way or another I hope to be always able to help the aspiring entrepreneurs and I will always invest into startups.
Is venture business chess, checkers, backgammon, go, card games?
I'm not a big game player, but it is somehow similar to chess. And it's definitely not a lottery. I have studied the venture capital in Silicon Valley for 2 years in Kauffman Fellows program, so I know the basics. You have to build a big portfolio, and train yourself, and make connections, and create a network. I know how the business works here. Maybe, it is a lottery for angel investors, who are not focused on VC business, but for a professional investor it is a work, not a probability game.
What is your second favourite city in the Baltics?
I think, Riga. I go there a lot.
About the Author