Agate Freimane (Norrsken VC): We're looking for impact tech startups that have a positive impact on people and/or the planet.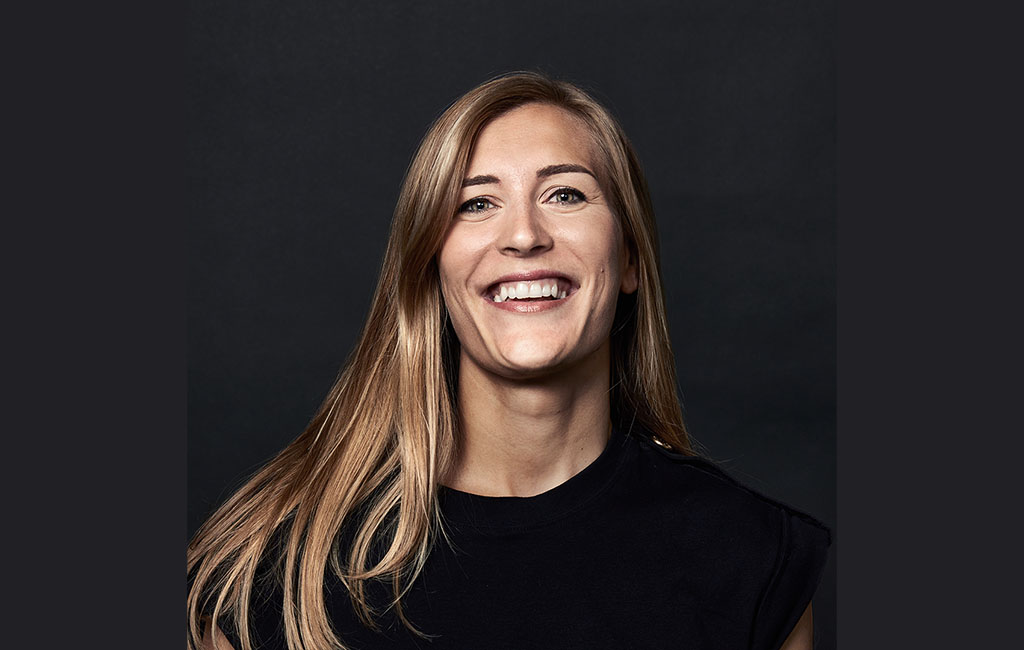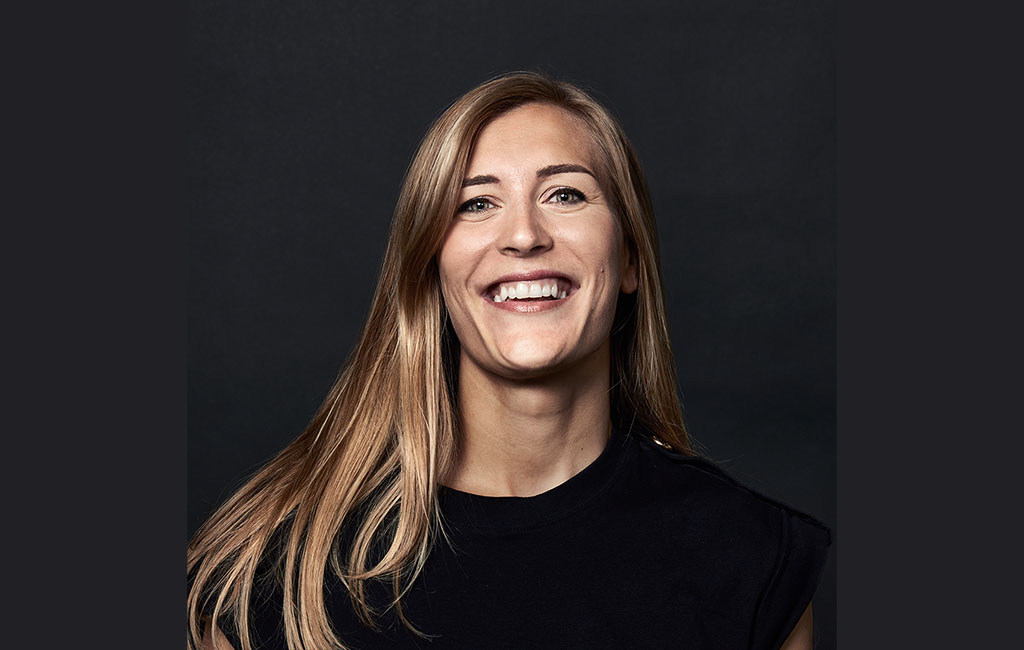 Agate Freimane is General Partner at Norrsken VC. She was Investment Director at Norrsken Foundation, Head of Investment at BrickVest. She also worked at Morgan Stanley Alternative Investment Partner´s offices in London and New York focusing on investments in Europe and the United States, and in INvestment Banking at Citigroup. She was Founding Member of Top Tier Impact and Co-founder of Bright Mentors.
---
How it all started? How did you decide to enter the venture investment business?
I started my career in finance at Morgan Stanley investment banking and spent 6 years there, but I was always interested in startups and everything to do with it, so after Morgan Stanley, it was not a coincidence that I jumped on to the startup side and joined a fintech startup called BrickVest as one of their first employees. I saw first-hand what it takes to build and launch a tech startup and raise a number of financing rounds. It was a defining startup operator experience. Following that, I moved onto the VC-side which is combining my background from finance and startups. This is how I ended up in VC.
Norrsken VC is a €100 million – Europe's largest impact tech fund, which was born out of Norrsken Foundation started almost 4 years ago by Niklas Adalberth – one of the co-founders of Klarna. The idea behind Norrsken is that we believe that entrepreneurs building rapidly scalable businesses is our best bet to solve the hardest and biggest problems such as climate, poverty, and inequality. Why entrepreneurs? Because they take risks – we need new solutions to new problems and they are the relentless type – the try, fail, try, fail until they succeed. We really want that kind of relentlessness to be applied to global challenges.
Today Norrsken Foundation runs the biggest impact tech hub in Europe out of Stockholm, which is home to over 100 impact tech start-ups. We expect to open more houses around the world with the next one to be launched in Rwanda, East Africa.
What was the most unusual startup you ever supported?
Investing in impact tech startups is a lot of fun because you come across really passionate founders that are in it in order to solve big world problems. So I would say that every single investment that we've done has been a highlight.
How many startup projects do you review per year?
Over 1000. And at the moment we have a portfolio of 23 investments.
How startup teams usually find you? Do you wait for inflow or scout for interesting ideas and perspective teams?
It really varies. We have an online application, and many startups submit their proposals through that. Of course, we actively get leads from our network. Sometimes we scout startups ourselves if we hear about the next up-and-coming thing.
How do you select startups to support? What are your criteria?
First and foremost we're looking for impact tech startups that have a positive impact on people and/or the planet. We look for companies that have an impact on the very core of the business model. We believe that impact and profits go hand-in-hand and we're after what we call the next impact uniform – not only a company that achieves a valuation of $1 billion but also positively affects 1 billion people. We invest in tech companies that use technology as a source of scaling their solutions.
Geography of your interests?
We primarily focus on Europe, especially Nordics, which is our home, but we can invest anywhere globally.
What industries you're interested in?
We are industry agnostic and invest across all industries as long as we believe that the solutions have a measurable positive impact on people and planet as defined by the United Nations Sustainable Development Goals.
At what stage you prefer to enter?
Early stage, usually seed or Series A.
What is your due diligence procedure and how long does it take you to cover the whole way from the first meeting with founders to contract and check signing?
There's no one-size-fits-all answer to this. We've done due diligence in a matter of 2 weeks from the first meeting to signed documents. And sometimes it can be due diligence that stretches out up to a year when you're closely following the founder. There is really no standard process.
How big is a check you usually issue?
Anywhere from €500k to €3m. This is our target range.
How many Xs do you expect on exit for your investment?
We have a diversified portfolio approach. We target a mix of opportunities that can have more modest 3x to 5x exit multiple expectations as well as 10x+.
What percentage of ownership of a company is fair to take for investment?
It's also not one-size-fits-all and depends on the stage of the company, the circumstances around the case, so this is an incredibly difficult question to answer. We believe that founders should always have the majority of the company and in early stages you probably don't want to give up more than 20-30% of the company.
What qualities you are looking for in startup teams?
There is no one type of entrepreneur. The key is the very strong understanding of the problem that they are solving and the relentless obsessiveness about solving that specific issue.
Who you would prefer to work with, Steve Jobs or Steve Wozniak?
Well, history tells us that you need both, so it's a package deal to make it a success. That's exactly how we look at the founding teams as well.
Investors prefer to work with teams. But have you ever supported a one-person startup?
Yes, we have. It's certainly always a question. When you come across solo founders you really need to assess their ability to hire a very strong senior talent next to them, because no one can do it by themselves. It's always teamwork, and you, as VC, need to believe that a single founder can bring onboard people around them.
What are your red flags?
Ethical concerns is something that we take extremely seriously and always focus on it in our reference calls. Probably the biggest red flag is trust. When you invest you are going into a long-term marriaget hat is harder to unwind than the actual marriage. And if you believe or feel that during the due diligence process the trust is not there, it is a massive red flag.
Have you ever rejected a startup and then regret it?
That's part of the job: you always live with a certain level of fear of missing out. So far I don't think that we have missed something that has become the next household name, but I'm sure, it is just a matter of time. Every successful VC with a long track record will say they do have a couple of misses.
Can you name industries you really like, yet will never invest into?
No, if we like an industry, we're flexible to invest in it.
Has your VC approach changed after the COVID-19 started?
When COVID-19 broke out, of course, it was a lot of work with the existing portfolio companies to help them navigate the new normal. I wouldn't say that our investment thesis or investing philosophy has fundamentally changed – that has remained the same. But what has changed is the world around us, and we definitely see that capital markets are not as liquid as they were before COVID, valuations have come down in many instances and rounds take longer to close. So, we haven't changed, but the outside world has definitely changed.
Is COVID a threat or opportunity?
It's both. Of course, there are winners and losers. We have companies in our portfolio in the digital healthcare or in digital education space, which have been clear winners. But the majority of the industries are affected because it's a great deal of uncertainty in the markets, and when there is a lot of uncertainty, people hesitate making decisions, which starts a chain reaction. Still, we know that some of the most valuable tech companies today such as Uber, AirBnB, Slack, to name a few, were born out of the 2008 crisis. It will be different companies this time around, but the potential is certainly there.
What books, movies, blogs, events can you suggest to startup founders?
In terms of blogs: at the moment my favorite one is 20-minutes VC, and I highly recommend it as a snapshot of the current world affairs. In terms of the books, I have to go back to the classic drawing board: Lean Startup by Eric Ries, Innovator's Dilemma by Clayton M. Christensen. One of the best scale-up hands-on books is High Growth Handbook by Elad Gil.
Can you name the three most breakthrough startups in history?
Every single company was once a startup, and if we have planes in the air, or cars on the streets, or electricity in our homes – all of these were born as a startups.
Are you satisfied with what you do, or do you think to apply your knowledge and skills to something else in the future?
My current job is really a dream come true where I'm able to combine years in finance and years in the startup world, but also, most importantly, focus on impact, which is the thing I always did in my free time on the side. Now I actually get to do what I used to do in my free time as my primary day-to-day job. I think I have figured it out for now!
Is venture business chess, checkers, backgammon, go, card games?
None of them, because all of them imply scheming against each other. VCs are not scheming against someone – we're working together with the startup for the best possible outcome. Also in all of those games, you always have the winner and the loser. I don't really think that's the case in the VC game: you don't need to have the winner and the loser. Ultimately it is teamwork between the startups, investors, and clients, and everyone else around. That's why I wouldn't compare VC to any of those games.
Your three advices to founders.
One: It's about the journey, not about the finish line.
Two: It's a marathon, not a sprint. Look after yourself and those around you, because this is a long-term game. Know your limits: all founders are superhumans, but biology still catches, so look after yourself.
Three: Never stop dreaming. Have the vision – always – in the back of your mind.
Your second favorite city in the world?
Are you going to ask me about the first favorite city? My second favorite city is New York, it charms me and pulls me into its madness every time, I could write a book about my weird adventures in the city!
About the Author