– T-street Capital, LLC ("T-street"), a consumer-focused growth equity fund, announced today that it has completed an investment in the high-performance backcountry superfan brand, Hyperlite Mountain Gear, Inc. ("Hyperlite").
– Based in Maine and founded in 2010 by brothers Mike and Dan St. Pierre, Hyperlite is a disruptor within the branded backcountry gear market and a leading innovator, designer, and manufacturer of high-tech, ultralight gear including backpacks, tents, and accessories.
– Mike St. Pierre created Hyperlite to provide the backcountry athlete with the most technologically advanced materials and innovative products that are lightweight, durable, and highly water resistant, thereby providing for a transformational outdoor experience.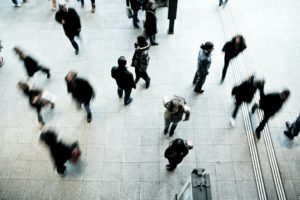 Unicorn Nest news
– Rollick Inc., an Austin, TX and St. Louis-based company which operates the GoRollick Powersports, RV, and Boat Buying Program Marketplace, raised USD 8.5m in funding.
– The current round brings the total capital invested in the company to $22M.
– The new funds will be used to expand these programs nationwide and secure new programs from recreation industry players wanting to tap into Rollick's growing customer base.